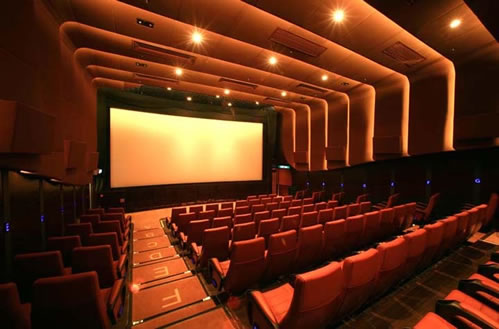 Who loves going to the movies? We know that we do! Hopefully, you do as well because we put together a little list of some pretty cool ideas as to how you can save money when you go out to watch a movie. We definitely think that all of you are going to benefit from this and we hope to run into you one day while you're in the middle of practicing some of what we teach. Now, are you ready to learn how to save money at the movies? Good!
Eat Beforehand
One of the most common tips that we give people when it comes to saving money at the movies is to eat before they go to the movie. This will keep you tempted from buying things like popcorn, candy, and drinks. Not that any of those are bad but we all know how much movie theater popcorn costs (and how good it is). Sometimes, we just have to beat temptation though and suck it up. If you want to save money, eat before you get there.
Buy From Fandango
We actually happen to be big fans of Fandango and the fact that you can buy movie theater tickets in advance at practically any theater out there. You can even get them for cheaper when you buy more than one and just for the fact that you bought them in advance. On top of all of this, they run some pretty cool promotions from time to time that'll save you cash.
Sneak In Snacks
We don't mean to sound like little kids on this one but sometimes you just have to do what you have to do. It won't hurt anyone to take a handful of nuts or a pack of crackers into the movies. You'll please your stomach, you'll save a little money, and you won't be like some of those people that sneak in cans of soda and you can hear them clearly open it.
Watch What You Love
Finally, the last tip that we have for you is for you to simply focus on watching the type of movies that you enjoy. This is a pretty practical tip but it works when it comes to saving money at the movies and here's why. If you filter out all the "what if" movies and just stick to your genre of choice, you'll watch far less movies and in the long run, you'll save!
So, these are our tips for how to save money at the movies. We hope that you found these tips both practical and helpful. If not, be sure to let us know! However, if you did like this list and any of these tips work for you, feel free to share this page with your friends, family, and anyone else that enjoys going to the movies. We're sure that they'll be happy to save a little money while doing something almost everyone loves to do. What is it?
Going to the movies!