Latest Blog Entries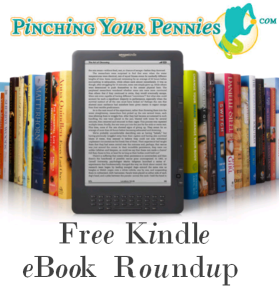 Every day, Amazon offers some great discounted Kindle ebooks. The Kindle Daily Deals have prices ranging from $1.99-$2.99, and they are discounted for one day only. There's also usually a decent selection of Kindle books under a penny as well…
Here are a few Kindle freebies you might be interested in today!
Business & Money
Children's eBooks
Cookbooks, Food & Wine
Crafts, Hobbies, Gardening & Home
Health and Beauty
Mystery, Thriller & Suspense
Paranormal, Sci-fi, & Fantasy
Parenting & Relationships
Romance
You don't even need a Kindle to be able to read Kindle books. You can read them on your PC, iPhone, iPad
, Blackberry and Android. Just download (for free!) the appropriate application to be able to do that. Amazon changes prices without notice, so make sure to check that the Kindle book you're downloading is still FREE beforehand.

Unfinished Wood Tombstones $5.99 3 Styles!
Celebrate Halloween with our unfinished eerie Tombstones. These can be finished in a variety of styles; from simple one color paint or stains to multi-layered faux finishes.
Plus so many more super fun deals in the Halloween Event at EleventhAvenue.com.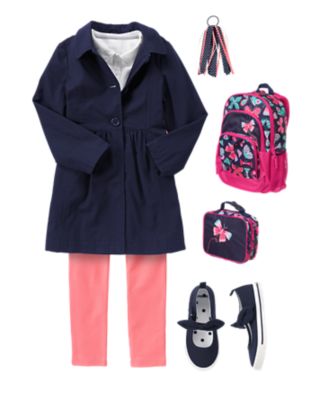 Are you still in need of some uniform components for back to school? Well today's a great day! 50% off School Uniforms Today Only!
$3.99 – Handmade Beaded Roll On Bracelets – Over 70 Options!
Brand new in the store is the newest line of adorable, hand-beaded roll on bracelets. They traveled here all the way from Nepal, where they are handmade in the Kathmandu Valley by local women artisans.
More cute stuff available today! Low shipping prices!
New at Zulily! CHI up to 40% off!
Founded in 1986 by Farouk Shami, Houston-based CHI is dedicated to providing professional haircare and beauty products driven by education, environment and ethics. Produced without harsh chemicals or toxins, their products offer a safer beauty environment for professionals and fans alike.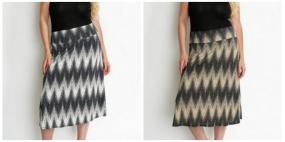 Plus Size Chevron Midi Skirt
$14.45 after code
This skirt is one of the fall musts! Will go great with a blazer or long sleeved top! Made out of soft material.
It comes in two colors – chevron ivory and chevron taupe.
pinkEpromise.com LINK
15% off with code E8IBHB
Deal of the Day: 50% Off Men's & Women's VF NFL Apparel
$12.50 – $27.50
LINK to Gold Box Deals at Amazon
Eligible for free shipping on $35+ orders or on ANY order with Amazon Prime.
Don't have a Prime membership? Get a one month free trial! Click here for details!
One-day Labor Day sale! Take an extra 25% off purchases under $150 and 30% off purchases of $150 or more. Receive free shipping on orders of $49 or more. Use online code CLOCK31. Save on original, regular and sale-priced items. Valid 9.3.15 only.
MORE DEALS:
1
2
3
…
3,310
Next »