Latest Blog Entries
Apple MC705LL/A iPad 3 Tablet 16GB w/WiFi-Black
Was $499.99 Now $159.99 + Shipping
While Supplies Last!
Wooden Chalkboard Banner kits $9.99
More cute stuff available today! Low shipping prices!
Turquoise & Coral Beauty up to 75% off ~ a colorful pop
Colorful stone jewelry never goes out of style—and we're positively glowing over this radiant collection of coral and turquoise designs. Inside you'll find necklaces, rings, bracelets and earrings featuring these natural beauties, complemented by silver- and gold-tone plating for added shine.
Style Perks in Plus-Sizes ~ fab deals for fashionistas
You clean your home in the spring, and your wardrobe shouldn't be any different. That's why we're bringing you all the latest fashion perks. From colorful skinny jeans and floral dresses to staples that will carry you through to summer, these fabulous finds are such a great steal for your style renewal.

Support on the Move up to 65% off ~ in time for mother's day
Looking great, feeling fabulous and working out go hand in hand with this collection. Featuring sporty shapewear that slims and contours the figure, our assortment combines sleek support with performance-ready comfort. Select tanks, sports bras, pants and tees that flatter while you're on the move.

WEEKEND SALE
2 Year Magazine Sale
Whether it's about health or technology, business or gardening, or anything in between and beyond – you name it, we're into it. Welcome to DiscountMags – where for the last 15 years we've been offering easy, no-stress subscriptions to more than 1,500 magazines at the lowest prices available anywhere.
2-Piece Kids Cotton Chef Apron & Hat Set $9.99
More cute stuff available today! Low shipping prices!

Sesame Street Magazine!
Special Price of: $13.99
Join Elmo, Cookie Monster, Big Bird & all of the other Muppets in the new Sesame Street Magazine. Each issue is delivered right to your Sesame Street fan & is full of stories, activities, games & science & fun. Sesame Street Magazine is designed for children ages 3-6.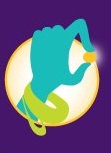 Check out the deals in today's The Screaming Penny email newsletter!
Many online codes, offers and promotions are for a limited time and subject to availability. If you see something you want, don't delay. It may not be there tomorrow or even in a few hours from now!
Now on to the good stuff…


Skylanders Trap Team Tablet Starter Pack – iOS, Android, & Fire OS
List Price: $59.99
Price: $19.99
Eligible for free shipping on $35+ orders or on ANY order with Amazon Prime.
Don't have a Prime membership? Get a one month free trial! Click here for details!
MORE DEALS:
1
2
3
…
2,916
Next »