Latest Blog Entries
Half Sleeve V-Necks and Lace Tees Now $6.00 Shop Today and Save!

$3.00 Flat Rate Shipping!
Deal of the Day – Golf Tips Magazine Just $3.99 for 1 Year!
April 18th Only – Use Coupon Code 15CJ0420 and Save an Additional 15%!
Motor Trend, just $4.50/year! Use Promo Code: 4052
Urban Farm, just $8.99/year! Use Promo Code: 0565
Popular book, one of Oprah's Book Club picks. The author of the book, Nobel Prize-winning novelist Gabriel Garcia Marquez, known as the most popular Spanish-language writer since Cervantes, died today. Great deal on a great book by a great writer!
Love in the Time of Cholera
List Price: $15.95
Save: $7.01 (44%)
$8.94
Eligible for free shipping on $35+ orders or on ANY order with Amazon Prime.
Don't have a Prime membership? Get a one month free trial! Click here for details!
An assortment of gift cards for 10% off face value! Free shipping!
Lots of stores including: iTunes, TGI Fridays, Pizza Hut, AMC, Regal, Dave and Busters, Red Robin, Buca di Beppo, Jiffy Lube
Announcing the Zaycon Grilling Season Sales Event!! Wrap your grilling plans around these Zaycon favorites and fire up some new-comers.
Bacon-Wrapped Pork Fillet, All Beef Hot Dogs, Polish Kielbasa Sausages, Meaty Back Ribs Event
Meaty Back Ribs
- All are cut from the finest Midwestern butcher-type hogs,
expertly trimmed of excess fat and packaged individually
- 20-30% more meat than a traditional back rib. Get more of what you want – The rib meat!
- Individually Poly sleeved
36lb case
$129.24
Bacon Wrapped Pork Filet
- Lean, Well-marbled whole pork muscle.
- Individual vacuum sealed and frozen for easy storage.
10lbs case
$42.90
All Beef Hot Dogs
- Beef Franks, only tender USDA- inspected cuts of beef (no MSG).
Just under 6" length.
10lb case
$32.90
Polish Kielbasa Sausages
- Gold Medal Polska Kielbasa, skinless pork and beef combination recipe 6" length
10lb case
$32.90
Boneless, Skinless Chicken Jumbo Thigh Fillets
- Hand Deboned
40lb case
$95.60
Fresh Jumbo Split Chicken Wings
40lb case
$79.60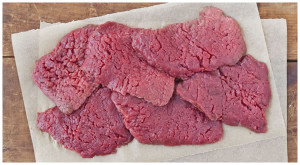 It's been a little while since we last posted a recipe for you guys so we decided to up the stakes (literally) and post another one. Today's recipe is for an easy but delicious cube steak that the whole family will love. Not only are cube steaks pretty affordable when comparing them to other types of steak but they're one of our favorite. Take a look at the easy cube steak recipe below and see what you think. We promise you it's delicious!
Ingredients
Cube Steak (as many as desired)
Butter
Flour
Salt and Pepper
Onion
Worcestershire sauce
Vegetable oil
Instructions
First, you'll want to marinade your cube steaks in Worcestershire sauce for a few hours. If you have to thaw your steaks, this is a great time to do this. Once ready, lightly season them on both sides with salt and pepper (80% pepper, 20% salt). Add flour to a large mixing bowl and roll each cube steak in the flower until lightly coated. Then, add a small amount of oil to a frying pan and turn the heat up to medium or medium high. Once hot, throw in a spoonful of butter, add cube steak, and cook on each side until done. Usually, this will take anywhere from 3 to 7 minutes per side. Just make sure you keep a very close eye on it.
And this is all you have to do to make a delicious, easy cube steak recipe. We find this recipe to not only be delicious but it's very affordable and simple. If you prefer a little spice with your steaks, try serving it with a little bit of Texas Pete hot sauce on the side. Either way, we're very confident that you're going to love this easy cube steak recipe!
Now, go enjoy it and check back often for more delicious, easy to make recipes! Need a good place to start? Try this easy baked spaghetti recipe that we put together this year!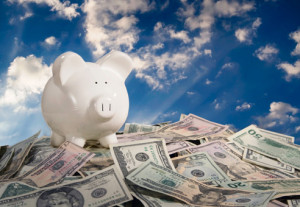 It's 2014 and that means it's a new year. No longer is it 2013 and that means you have even more opportunities this year to save money than you did last year. You may have even saved up some money last year and we certainly hope that you did. Why? Well, we're about to tell you. You see, we put together a list of a few reasons that you should be saving money. Not only are these all logical reasons but we understand the importance of saving money better than anyone. So, with that being said, we hope you'll scroll down and look!
Your Children
The first reason that we recommend saving money is because of your children. If you don't have children and never plan on it, you can skip to the next section. If you do have kids, what would happen to them if something happened to you right now? What if you get sick? What if they get sick? Your kids are the perfect reason to start saving money as it will keep them safe in the future as well as you. If you do anything for your kids this year, save big!
Your Future
Your future is another good reason to start saving money. Has your car just about seen its day? Are you currently renting a home and don't own one? Is your air conditioning unit starting to act up? Think about all the things that could go wrong or all the things that you want to accomplish in life and that should be motivation enough to start saving money.
Emergencies/Disaster Relief
Depending on what part of the country that you live in, you never know what types of disasters could hit. It could be anything from hurricanes to tornadoes or even tsunamis. Make sure you have some money put back in case you ever need to stock up on canned goods and call work a "no way" for a couple of weeks. It may sound silly now but this kind of stuff does happen and most people aren't prepared at all. Don't be one of those people.
Peace of Mind
Finally, the last reason that we have (which should convince you to save some money) is for peace of mind. Knowing that you have a few thousand dollars saved up is a big relief of stress for most people. If your bills cost you a total of $1,000 a month and you have around $6,000 saved up, that means you could lose your job and still survive for 6 months. Most people would immediately go into panic mode but you wouldn't have to. Think about it!
So, these are just some of the many reasons that you should start saving money this year. If you need even more reasons, ask those around you. We're sure that anyone can come up with at least a few good reasons as to why everyone should save money. The economy goes up and down, prices go up and down, and it's always a good idea to save some cash.