Latest Blog Entries
Free shipping sitewide + 25% off with code 25OFFER3
Up to 50% Off Select Kensington Computer and Tablet Accessories
$9.99 – $79.99
LINK to Gold Box Deals at Amazon
Eligible for free shipping on $35+ orders or on ANY order with Amazon Prime.
Don't have a Prime membership? Get a one month free trial! Click here for details!
New at Zulily! Learning Resources – up to 40% off – discover something fun!
Isn't it great when toys that teach are fun too? For more than 25 years, Learning Resources has been making educational toys and games that also entertain. The company strives to create quality items that make learning exciting for kids of all ages and abilities, with a focus on hands-on products that build skills using imagination and exploration.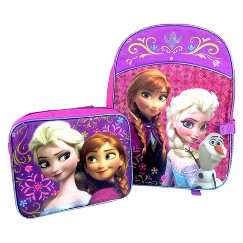 Disney Frozen Backpack with Lunch Kit
$11.99
Reg. price $19.99
Plus get an extra 5% off with Red Card
$1.99 | Washi Tape Stock Up Special!
$3.99 | Hand Warmers/Cold Packs Set of 2 – Quick Ship
$6.99 | Buy One, Get One! Kid's Art Prints-8×10
More cute stuff available today! Low shipping prices!
New at Zulily! The Leggings Trend from $8.99!
This collection of vibrant leggings lets you show off those gams with can't-miss style. From bright floral prints to eye-catching tribal motifs to sleek solid hues, these stretch-blend pieces offer head-turning, comfortable style that you'll crave wearing again and again.
New at Zulily! Børn – up to 60% off – refined strolling!
Naturally sophisticated, stylishly handcrafted and beautifully Børn. For over ten years, Børn has designed premium shoes and handbags for the most refined tastes. Featuring luxe leather and dazzling details, their works of art are equally functional and fabulous.
Luxury Spa 6Pc Towel Set-6 colors
$29.99 (reg $159.99) 81% off List Price
$5 flat rate shipping
Ankit Fat Bass Over the Head Headphones $6.99
Free Shipping
MORE DEALS:
1
2
3
…
2,568
Next »