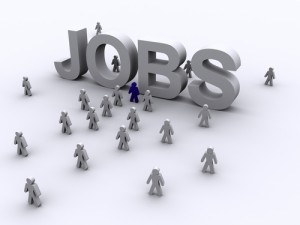 When it comes to finding a high paying job, there are a few things that we think you should know about. In particular, we think you should know how to find high paying jobs and how to distinguish whether or not you're a good fit for the job in question. With the helpful tips below, you'll not only be able to do that but you'll be able to do so much more. In fact, you will even be able to get out there and find these jobs with no problem. Whether or not you get the job is another issue in itself but take a look at the tips below.
Learn Yourself
The first tip that we have for you is to learn more about yourself. Think of all the things that you can do and search for jobs that do it. It could be stuff that you didn't even think you could get a job doing. It's all equally as important so make a mental note of everything you are fluent in doing. Then, you can start searching for jobs that can benefit from it.
Get Educated
The second tip that we have for you in regards to finding a high paying job is to get out there and get educated. Sure, a lot of people will tell you that an Associate's Degree isn't really that valuable anymore and that you need at least a Bachelor's Degree but that's far from the truth. Any degree looks better than no degree so figure out what field you want to work in and consider getting a degree of some sort that relates to that field. Read on.
Ask For Help
Do you know someone that is working where you want to work? Talk to them! Ask them how they got the job, how they did their resume, how they filled out their application, and see if they have any advice for you. You may even ask if you can put use them as one of your references on the employment application. It would come in very handy and it will definitely increase your chances of landing the jobs. In other words, why wouldn't you?
Stay On Top Of It
Finally, the last tip that we have for you is this. Stay on top of it! Once you apply, follow up with a phone call in a week or two. If they out right don't give you the job, write a thank you letter and thank whoever you interviewed with for the opportunity. It'll make you look good and they may think of you in the future should they ever need more staff.
And that's all you need to do in order to land a high paying job. Educate yourself, stay on top of the game, ask someone on the inside for help, and figure out what you're good at. If you can do all of this, you should have no trouble landing a high paying job that you love!