Latest Blog Entries

Personalized License Plates
REG PRICE: $14.95
DEAL PRICE: $11.99
SHIPPING: $4.99
Keep watching as you never know what's going to come up or when!
Woot-Offs: "About once a month or so, we depart from our "one day, one deal" setup in favor of "two or three days, many deals". When a deal sells out, we replace it with a new one immediately instead of waiting until midnight. And lo, we call it a Woot-Off, and it is good. You can tell if a Woot-Off is going on by the flashing orange construction lights on our front page and the slowness of our servers. To maximize your Woot-Off enjoyment, make sure you have no other life to speak of."
Bonus Deal of the Day – "Hill Street Blues: The Complete Series"
List Price: $199.99
You Save: $120.00 (60%)
Deal of the Day: $79.99
LINK to Gold Box Deals at Amazon
Eligible for free shipping on $35+ orders or on ANY order with Amazon Prime.
Don't have a Prime membership? Get a one month free trial! Click here for details!
New at Zulily! A2 by Aerosoles – up to 60% off – women's casual footwear!
Based in New Jersey, Aerosoles has been developing high-quality, comfortable, on-trend footwear at affordable prices since 1987. The brand's recipe for great shoes combines unique details with cushioned footbeds and diamond-patterned soles. We invite you to indulge in its A2 collection. Designed with Aerosoles' trademark comfort, A2 by Aerosoles features high-fashion looks priced to fit any style.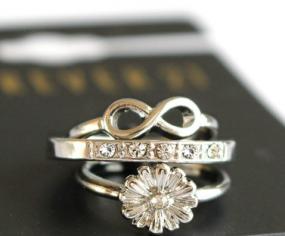 Set Of 3 Rings
*$8.49 after code
Use code 15PINCH to get 15% off Sitewide, no minimum purchase
Valid through 10/31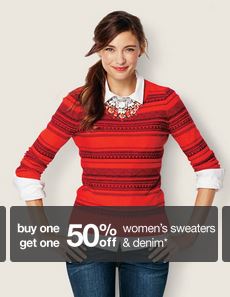 Free Shipping + 5% off with Red Card
Current Deal: Microsoft – Xbox 360 E 4GB Console
Was $199.99
Now $79.99 + Shipping
Game on, CowBoomers!! Get a great deal on a video game console featured in today's flash sale! Save BIG on awesome consoles like Nintendo Wii U, Sony PS3, and Microsoft XBox 360! Get yours while supplies last.
While supplies last!
New at Zulily! The Limited – up to 60% off – apparel & accessories!
An iconic specialty retailer since 1963, The Limited has outfitted generations of women with high-quality, private-label apparel and accessories. From work-ready separates and event dresses to casual essentials, their runway-inspired designs reflect a modern sense of style. The Limited knows that when you look great, you feel great—that's the power of timeless fashion.

Today only, subscribe to Consumer Reports Magazine for only $19.99 per year (31% off)! You can order up to 2 years at this price! Just enter coupon code 7011
This offer expires at Tuesday 10/21/14 1a1:59 PM EST EST

Today only, subscribe to Prevention Magazine for only $6.99 per year (58% off)! You can order up to 4 years at this price! Just enter coupon code 1872
This offer expires at Tuesday 10/21/14 11:59 PM EST EST