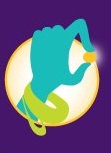 Check out the deals in today's The Screaming Penny email newsletter!
Many online codes, offers and promotions are for a limited time and subject to availability. If you see something you want, don't delay. It may not be there tomorrow or even in a few hours from now!
** PLEASE HELP PINCHING YOUR PENNIES BY VOTING FOR OUR COMPANY TO WIN A GRANT. ALL YOU NEED TO DO IS CLICK ON THE LINK AND VOTE: https://www.missionmainstreetgrants.com/business/detail/1949 ** THANK YOU!!!
Now onto the good stuff…
Learning Resources Time Tracker Mini – Just $14.99!