Latest Blog Entries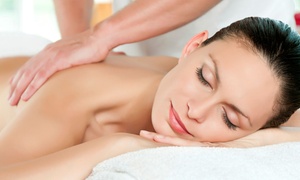 20% off Local Salons and Spas
Promo Code: 20OFFBEAUTY exp 3/11
*Good toward 1 Local Salon and Spa deal only, max discount of $50. Limited quantities available.
3 Day Cyber Sale! Great Savings on Seasonal Fun for Everyone! Online Only. Offer valid 3.10.14 to 3.12.14.
Deals like…
Save up to $300 on Wooden Gym Sets! Online Only.
Get $100 Off Skywalker Trampolines! Online Only.
Save up to 20% on Huffy Bikes! Online Only.
Get 25% Off Kid Power Ride-Ons! Online Only.
Buy 1 Get 1 50% Off Swing Set Accessories! Online Only.
Save up to 25% on Step2 Outdoor Fun! Online Only.
Save 25% Site-Wide + Get Free Shipping (No Minimum) with Stila's Spring Soiree! Use Code: SPRING25. Excludes sale items. Expires 3/14/14.
Hurry over and print these new Red Plum coupons! Some of these will come in pretty handy if you have a store that doubles coupons!
SAVE $0.50 on any ONE (1) Wisk® item
SAVE $1.00 on any FIVE (5) boxes of Scotties® facial tissues
SAVE $1.00 off any TWO (2) packages of Hefty® Slider Bags (12 count or larger)
SAVE $0.50 on any ONE (1) Suave® Professionals® Infusion Shampoo or Conditioner (gold bottles only, excludes trial & travel sizes)
SAVE $1.00 on any ONE (1) Suave® Professionals® Infusion Styling product (gold bottles only, excludes trial & travel sizes)
SAVE $0.50 on any ONE (1) Suave® Kids Hair product (excludes trial & travel sizes)
SAVE $0.50 on the purchase of ANY SUPERPRETZEL® Products
Buy 25 4×6 prints Get 25 Free
Coupon Code: PRINTIT exp 3/15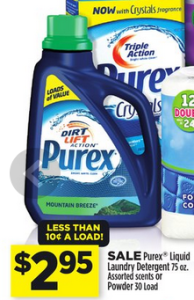 If you need to stock up on laundry detergent this week, you might want to head over to Dollar general. This week, the larger 75 oz bottles of Purex liquid laundry detergent are on sale for $2.95. There's also a printable Dollar General store coupon you can stack with a manufacturer coupon for a smokin' deal!
Buy (2) 75 oz Purex laundry detergents on sale for $2.95 each
- Use (1)  $1.50 off any TWO (2) Purex Laundry Detergents manufacturer coupon
- Stack with (2) $1/1 Purex 75 oz liquid laundry detergent Dollar General coupon (Look under Texas zip code 77477 if you don't see it right away)
Pay $2.40 for both, or $1.20 each!
30% off all jewelry and accessories
Use Code: SPARKLE exp 3/16

Sailing Satchel
Price $36.99
*$25.89 after code

Everyday Crossbody
Price $29.99
*$20.99 after code

Bryant Park Crossbody Bag
Original $29.99
Price $24.99
*$17.49 after code

Bridge and Tunnel Satchel–Fuschia Pink
Original $42.99
Price $37.99
*$26.59 after code
30% off all jewelry and accessories
Use Code: SPARKLE exp 3/16
So, you're ready to go on vacation but don't know where to go? Well, we're going to save you the trouble of getting on Expedia.com and trying to plan your next vacation. We have a list of 4 Affordable Vacation Spots and you can check it out by simply scrolling down. We also made an extra effort to ensure that we cover everyone with this list. In other words, you'd be hard pressed to check out this list and not find the perfect vacation to go on.
Ready to take a look? If so, so scroll down and start planning your dream vacation!
Las Vegas
Las Vegas is a premier destination and one of the most popular vacations on the planet. Even if you aren't 18 and can't gamble, there's always something to do in Las Vegas. From checking out the location of the popular TV show "Pawn Stars" to going to the very top of the Stratosphere Tower, Las Vegas is an awesome vacation that is about $400 a person.
Myrtle Beach
If you live on the east coast and Las Vegas is a little too far for your liking, you always have the option of going to Myrtle Beach. There's a ton to do, the water is pretty calm (and a lot warmer than the water on the west coast), and it's totally affordable. Running short on funds? Just sleep on the beach and get the full blown experience. Yes, we're dead serious!
Panama City
Ah, yes. What list of vacation spots would be complete without mentioning Florida? You probably didn't expect to see Panama City though, did you? Of course not! But you should definitely consider a weekend retreat here as it's cheap, there's plenty of water, the sun is usually shining, and you don't have to go too far down into Florida. How cool is that, right?
Tunica
We're willing to bet that most of you haven't heard of this one. Tunica is in Mississippi and basically consists of 5 or 6 casinos including the Gold Strike which we absolutely love. It's only about 30 minutes from Memphis (home to the Grizzlies and the Memphis Zoo). Rooms here only run you about $50 per night and the casinos are open 24 hours a day, 365 days a year. Wanna have a drink or too? You're in luck! Those are also 24 hours a day as well!
Anyways, these are just some of our favorite vacation spots that are both fun and affordable. If you do end up taking one of these vacations in the near future, be sure to swing back by the site and let us know if you enjoyed it. After all, it's all about making the reader happy and that's you! On a more serious note though, all of these vacations are fun but we hope you play it safe and go with a group of people. As with any big city or tourist attraction, it's better to be safe and not sorry. Most of all, have a blast and remember us!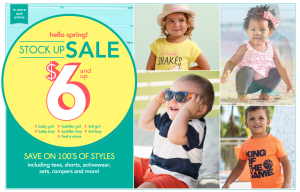 Free Shipping on Any Order! No minimum purchase required! No code needed!
Combine with these Carters codes:
20% off $40 or more! Use code: MARCH20 Valid: 3/1 – 3/31 Excludes clearance, doorbusters and gift cards
Receive 15% off your entire order with code: MARCH15 Valid 3/1 – 3/31 Excludes: Clearance, doorbusters, and gift cards
Combine with these codes for OshKosh:
25% off $40+ with code: OKSAVE25 Valid on OKBG only 3/5 – 3/16 Excludes: Clearance, Doorbusters, and Gift Cards
20% off $40 or more with code OKMARCH Valid: 3/1 – 3/31. Excludes: clearance, doorbusters and gift cards
Receive 15% off your entire order with code: OKSAVE15 Valid 3/1 – 3/31 Excludes: clearance, doorbusters, and gift cards