Latest Blog Entries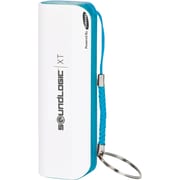 Samsung Powered 2600 mAh Keychain Powercharger, Assorted Colors
Save 55%!
Now $8.99
FREE Shipping to store!
Lots of new deals! Check out all the deals at the links below!
Percent Off Codes:
Take $15 off when you spend $50 or more –
15PUMPKIN
– exp 10/4
Take $10 off when you spend $30 or more –
PATCH10
– exp 10/4
Take an extra 15% off $100 –
RMN15OFF
– exp 12/31
Take an extra 15% off –
PUMPKIN
– exp 11/14
Can stack with these codes:
Take an extra 15% off – costumes and Halloween merchandise – TRICK15 – exp 10/14
Take an extra $10 off each pair of women's and men's Rock & Republic jeans. – ROCK10 – exp 10/14
Take an extra 20% off petite apparel for women – MYFIT – exp 10/14
Free Shipping on $75. No code required.
or
Buy online and pickup in store.
Redeem previously earned Kohl's Cash by 10/12.
Great deals when you use the Rock and Republic code and the $10 off code and the 15% off code – today only!

Rock & Republic Pull-On Jean Leggings
Original $88.00
$59.99
*$33.99 after combining the three codes!
Cuisinart – 10″ Frittata Nonstick Skillet Set – Red
Reg: $69.99
You Save: $40.00
$29.99
$7.99 – Long 7-Strand Bead Necklaces | 14 Colors!
The motif of this necklace is easy enough—simple shiny beads—but done up in a lush multi-strand look like this, the vibe is stunningly dramatic and extravagant.
More cute stuff available today! Low shipping prices!
Nostalgia Electrics Vintage Collection Lighted Party Fountain
Was: $39.99
(You save $15.11)
$24.88
Free in store pick up!
Vintage Stamped State Bracelets
55% off
$8.99
Plus there is so much more!
New Balance – Style: TBTGP – Men's Lifestyle & Retro
Orig: $79.99
Save: $40.00 (50%)
Today: $39.99
New deal every day!
DEAL OF THE DAY – 60% Off HEAD Active Pants, Jackets & More!
$14.00 – $26.00
LINK to Gold Box Deals at Amazon
Eligible for free shipping on $35+ orders or on ANY order with Amazon Prime.
Don't have a Prime membership? Get a one month free trial! Click here for details!
New at Zulily! Learn to Play the Ukulele up to 55% off
Encourage your little one's musical side with the happy sounds of the ukulele. Perfectly pint-size for bitty beginners, this Hawaiian instrument is fun to learn. Players of all ages will be strumming up a storm in no time with ukuleles in every shade and educational songbooks and CD sets.
MORE DEALS:
1
2
3
…
3,388
Next »