Latest Blog Entries
Enter your Email to receive FREE Name Brand Samples from QualityHealth!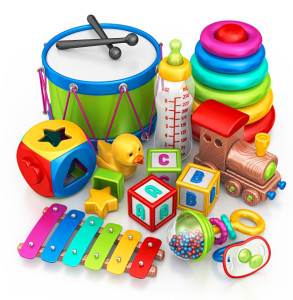 You're in the market for some new toys (whether for your own collection or for your children) and aren't quite sure where to look. Don't even worry about it! We put together a list of some of the best stores in the country to buy toys at. Not only do these stores have the best prices but they have the best selections and the most variety of toys out there. Are you ready to find out what stores made the cut? If so, scroll down and enjoy the list!
Toys R' Us
The first store to make our list is one of the most popular toy stores in the world and it just so happens to be a chain. We've seen a lot of good sales at these stores including 40% off store wide sales. Those are some pretty extraordinary savings and we most definitely recommend Toys R' Us to anyone that is looking to stock up on their current toy inventory.
Kmart
This is a store that isn't talked about much anymore due to some of their financial struggles but they still have a great selection of toys at amazingly good prices. If you have a child that is a fan of the WWE, Kmart is your one stop shop for those kinds of toys. We see other toys there that we like a lot as well but their selection of WWE figurines is very, very nice.
eBay
The next place that are going to recommend is a site that you may not have thought about. Yes, ebay! Don't worry though. Not everything on eBay is used and you're sure to find some very good deals on un-opened merchandise on this site. Just search for whatever toys it is that you're looking for and get ready to save big. eBay truly is amazing and fun!
Local Toy Stores
And finally, if you have a locally owned toy store, check it out! Their prices may not be as good as their competitors but you'll be supporting a small business and will probably get some of the best customer service you've ever had. Most areas have at least one of these and one personal recommendation that we can make is this. If you live in Las Vegas, try the Toy Shack (you know, from Pawn Stars). They have great prices and very cool toys!
Now, what are you waiting for? It's time to get out there and find some cool toys for a great price. The stores listed above should be a good start and we know you'll have a blast at each one of them. Yes, that includes eBay even though it's just a site, it's fun to browse. Let us know what kind of toys you find and how much you paid for them.
This set contains 15 new classic shapes, 15 single rounds, 15 single squares and 4 doubles!
Fisher-Price Little People Builders Classic Shapes Blocks
List Price: $24.99
You Save: $10.60 (42%)
Price: $14.39
Eligible for free shipping on $35+ orders or on ANY order with Amazon Prime.
Don't have a Prime membership? Get a one month free trial! Click here for details!
Little Critter books are awesome – a staple of the childhood reading scene. Get a great deal on this pack of 7 books!
Just a Little Critter Collection – 7 Books
List Price: $9.99
Save: $4.35 (44%)
$5.64
Eligible for free shipping on $35+ orders or on ANY order with Amazon Prime.
Don't have a Prime membership? Get a one month free trial! Click here for details!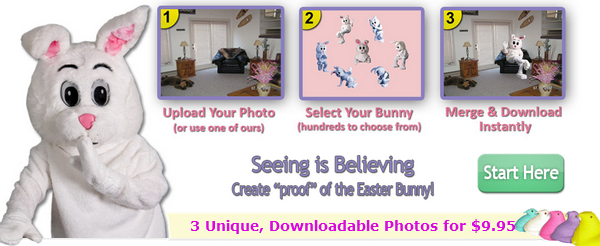 Capture Photos of the Easter Bunny in your home or yard! 3 Unique Photos for $9.95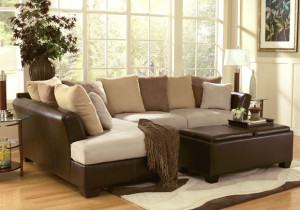 So, you want your living room furniture to look like the furniture in the picture above. We totally understand! It's some very fine looking furniture but sometimes, you just have to take a step back and figure out whether or not it's time to replace your existing furniture. The quick checklist below will help you do just that as it's loaded with helpful tips that will aid you in the decision making process. Are you ready to get started? If so, scroll down!
Is It Comfortable?
The first thing that you should ask yourself is whether or not your current furniture is still comfortable. That's one of the biggest reasons that people buy new furniture because no one wants to sit on a couch or sleep in a bed where the springs are poking them in the back. If that's the case with your furniture, it's most definitely time to buy furniture.
How Does It Look?
The second thing that you should look at is the overall appearance of your furniture. Does it still look good? Are you planning on painting and new furniture that matches? This isn't one of the biggest reasons that you should consider making the switch but it's definitely something that should still be considered. So, why wait? Take a step back, examine the look of your current furniture, and decide whether or not it needs to be changed out.
Does It Take Up Too Much Space?
Or too little. Either way, you want furniture that accents your living space perfectly. If there is no room to walk around, you may want to consider new furniture. If there's too much room and it looks empty, you may to consider bigger furniture such as a sectional or some decorative pieces. It really is the little things like this that you should be considering.
How Much Will It Cost?
Finally, once you've asked yourself all of these questions, there's one last thing left to do. Figure out whether or not you can afford new furniture. If it's going to cost you so much that you won't be able to pay your electric bill, it's probably not a good idea right now. If you can afford it fairly comfortably to the point where you may just have to skip eating out for a couple of weeks, think about it and make a choice. Finally, if you can afford it to the point where you won't even know that you spent the money, why wait? Upgrade today!
Either way, we know how tough of a choice it can be to decide whether or not you are going to get new furniture. If you do decide to get it though, we have a few stores that are known for having quality furniture that is priced fair. Some of those stores are Ikea, Big Lots, and even Walmart when it comes to stuff like end tables and decorative pieces. Now, it's time to get to work and decide what you want. Let us know what you end up doing!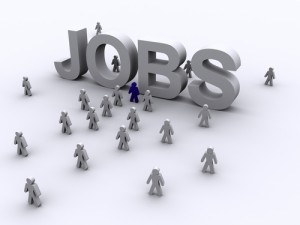 When it comes to finding a high paying job, there are a few things that we think you should know about. In particular, we think you should know how to find high paying jobs and how to distinguish whether or not you're a good fit for the job in question. With the helpful tips below, you'll not only be able to do that but you'll be able to do so much more. In fact, you will even be able to get out there and find these jobs with no problem. Whether or not you get the job is another issue in itself but take a look at the tips below.
Learn Yourself
The first tip that we have for you is to learn more about yourself. Think of all the things that you can do and search for jobs that do it. It could be stuff that you didn't even think you could get a job doing. It's all equally as important so make a mental note of everything you are fluent in doing. Then, you can start searching for jobs that can benefit from it.
Get Educated
The second tip that we have for you in regards to finding a high paying job is to get out there and get educated. Sure, a lot of people will tell you that an Associate's Degree isn't really that valuable anymore and that you need at least a Bachelor's Degree but that's far from the truth. Any degree looks better than no degree so figure out what field you want to work in and consider getting a degree of some sort that relates to that field. Read on.
Ask For Help
Do you know someone that is working where you want to work? Talk to them! Ask them how they got the job, how they did their resume, how they filled out their application, and see if they have any advice for you. You may even ask if you can put use them as one of your references on the employment application. It would come in very handy and it will definitely increase your chances of landing the jobs. In other words, why wouldn't you?
Stay On Top Of It
Finally, the last tip that we have for you is this. Stay on top of it! Once you apply, follow up with a phone call in a week or two. If they out right don't give you the job, write a thank you letter and thank whoever you interviewed with for the opportunity. It'll make you look good and they may think of you in the future should they ever need more staff.
And that's all you need to do in order to land a high paying job. Educate yourself, stay on top of the game, ask someone on the inside for help, and figure out what you're good at. If you can do all of this, you should have no trouble landing a high paying job that you love!