Latest Blog Entries

Lucky Wishbone Necklace + Free Shipping
$8.99
*$7.64 after code
Extra 15% off Use code: PINCH15 exp 7/31
I just love giving and receiving paper greeting cards! I am so glad that is one tradition that is not being taken over completely by the internet and email. I think there is such emotion and feeling involved in opening a card that someone picked just for you. I have a box full of cards that I have saved which are special and bring back memories of events and happy times.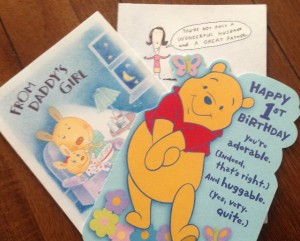 My all time favorite cards have to be Hallmark cards. I love giving them and I love receiving them. That's why I was so excited to find out about Hallmark Card Rewards. I already loved buying Hallmark cards but now it is even better. You can get rewarded for the Hallmark Cards you buy. Earn 1 reward for every 5 Hallmark cards purchased. Rewards include gift cards, discounts, dollars off, and more from several different reward partners.
Hurry over and sign up for a free Hallmark Card Rewards account. Then simply purchase your Hallmark cards like usual at any of the 30,000 grocery and drug stores and supercenters across the U.S. Once you've bought your cards, you have two options. You can easily report your purchase online by typing in the UPC number. You can also download the Hallmark Card Rewards app for your Android or iPhone. Then all you have to do is report your purchases by scanning the barcode on each of the Hallmark cards you buy!
Once you've earned your rewards you can redeem them for great things like gift cards Applebees, Omaha Steaks, and Lands' End. You'll be buying the great Hallmark cards you usually buy to brighten someone's day and getting something fun for yourself too. It is so easy. There is no reason to not sign up now for your Hallmark Card Rewards account. I know with all the cards I send, my rewards are going to add up quickly. I'm thinking I'll even be able to use some of the rewards this holiday season. Fun!
Don't wait! Sign up for your free Hallmark Card Rewards account today!
This post has been sponsored by Hallmark, but all opinions shared are my own.
Sharp Electronics EL-W516XBSL Engineering/Scientific Calculator
$16.99
Free shipping when you spend $50 or more or free in store pick up!
Just a small sample of all the great deals today!

$6.99 | Travel Tic Tac Toe Board Game


$8.50 | Personalized Princess Pillowcases – 12 designs!


$14.99 | Personalized Lunch Boxes- 6 Options!


$7.95 | Essential Oil Travel Kits!
More cute stuff available today! Low shipping prices!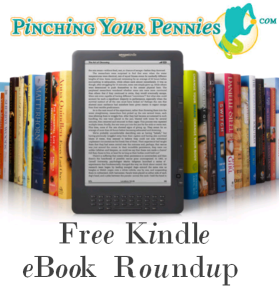 Every day, Amazon offers some great discounted Kindle ebooks. The Kindle Daily Deals have prices ranging from $1.99-$2.99, and they are discounted for one day only. There's also usually a decent selection of Kindle books under a penny as well…
Here are a few Kindle freebies you might be interested in today!
Business & Money
Children's eBooks
Cookbooks, Food & Wine
Crafts, Hobbies, Gardening & Home
Mystery, Thriller & Suspense
Paranormal, Sci-fi, &Fantasy
Religious and Spiritual
Romance
You don't even need a Kindle to be able to read Kindle books. You can read them on your PC, iPhone, iPad
, Blackberry and Android. Just download (for free!) the appropriate application to be able to do that. Amazon changes prices without notice, so make sure to check that the Kindle book you're downloading is still FREE beforehand.
Sony KDL40R350B 40″ 1080p 60Hz Class LED HDTV
List Price: $399.99
You Save: $51.99
$348.00
Shop the Value of the Day and Grab It Before It's Gone at Walmart.com!
Free in store pick up!
DC Kids Character V (Little Kid/Big Kid)
MSRP $45.00
$19.99
6pm.com LINK
PUMA Up to 65% off! (7/28-7/30)
UGG & UGG Collection on sale now! (7/28-7/30)
Jones New York, NIC + ZOE and more Up to 70% off! (7/28-7/30)
Juniors Back to School Up to 70% off! (7/28-7/30)
Nine West Up to 60% off! (7/28-7/30)
DC Up to 60% off! (7/28-7/30)
Alegria Up to 60% off! (7/28-7/30)
Plus Lots More Deals & Free Shipping!
This is a GREAT deal on money saving LED bulbs!
Insignia – 800-Lumen, 60-Watt Equivalent Dimmable A19 LED Light Bulb – Warm White
Regular Price: $17.99
You Save: $10.00
$7.99
Free shipping on $35 orders! Free in store pick up!