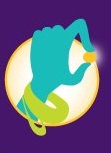 Check out the deals in today's The Screaming Penny email newsletter!
Many online codes, offers and promotions are for a limited time and subject to availability. If you see something you want, don't delay. It may not be there tomorrow or even in a few hours from now!
Black Friday 2015 ads are out and the deals are hot! Be sure to check out our 2015 Black Friday Ad Scans page for all of the latest ad scans.
Now on to the good stuff…