Latest Blog Entries
Explore Gotham City as Batman transforms from a crime fighter into the Dark Knight!
Batman: Arkham Origins
List Price: $19.99
You Save: $5.00 (25%)
Price: $14.99
Eligible for free shipping on $35+ orders or on ANY order with Amazon Prime.
Don't have a Prime membership? Get a one month free trial! Click here for details!
Get 10% Off Regular Priced Merchandise – Use promo code ZZGET10 at checkout.
Get 15% Off Regular Priced Merchandise – Use promo code ZZSAVE15 at checkout.
Free Shipping when you spend $35 or more – you can also choose free ship to store no matter how much you spend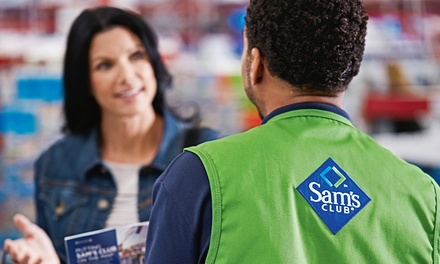 Sam's Club – $45 for a One-Year Membership PackageOne-year membership and $20 gift card; vouchers for deli turkey, ciabatta rolls, black bean dip, and apple pie; plus $80 Instant Savings – a $91.23 value!
Groupon.com LINK
Search for Sams to find this deal!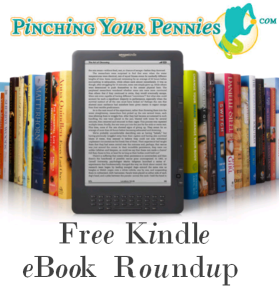 Every day, Amazon offers some great discounted Kindle ebooks. The Kindle Daily Deals have prices ranging from $1.99-$2.99, and they are discounted for one day only. There's also usually a decent selection of Kindle books under a penny as well…
Here are a few Kindle freebies you might be interested in today!
Business & Money
Children's eBooks
Cookbooks, Food & Wine
Crafts, Hobbies, Gardening & Home
Mystery, Thriller & Suspense
Paranormal, Sci-fi, &Fantasy
Parenting & Relationships
Romance
You don't even need a Kindle to be able to read Kindle books. You can read them on your PC, iPhone, iPad
, Blackberry and Android. Just download (for free!) the appropriate application to be able to do that. Amazon changes prices without notice, so make sure to check that the Kindle book you're downloading is still FREE beforehand.
LOTS of new stacking codes!
% Off Codes:
Take an extra 25% off when you use your Kohl's card – POOLSIDE – exp 7/28
Take an extra 15% off when you use your Kohl's card – PYD15 – exp 8/7
Take an extra 15% off everything – SPENDNSAVE – exp 7/31
Take an extra 20% off everything – LOVE4SUMMER
Should be able to stack ONE of these codes, with a % off code:
Take an extra $10 off $30+ purchase – URSPECIAL – exp 8/2
Take an extra $15 off $50+ purchase – LUCKYU – exp 8/2
Can stack with these codes:
$10 off $50+ Home Store purchase – HOMESALE10 – exp 8/2
$30 off $30+ Britax Carseat purchase – BRITAX30 – exp 7/31
15% off Candies Juniors Apparel, Accessories, Jewelry & Shoes – CANDIES15 – exp 8/9
15% off Kids Apparel, Shoes, and Character Backpacks – KIDS15 – exp 8/2
$50 off $200+ Luggage purchase – LUGGAGE50 – exp 8/2
Free Shipping on $75. No code required.
Redeem your previously earned Kohl's Cash 7/17 – 7/27.
Earn $10 in Kohl's Cash for every $50 you spend from 7/22 – 7/27. (Redeem 7/28 – 8/6.)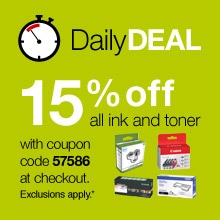 Use code 57586 exp 7/23
Dynex- Wireless Optical Mouse – Silver or Blue
Regular Price: $9.99
You Save: $5.00
$4.99
BestBuy LINK
Free shipping on $35 orders! Free in store pick up!