Latest Blog Entries

Shape Magazine
REG PRICE: $18.97
DEAL PRICE: $4.50 per year
SHIPPING: FREE

C Label Boots (more colors available)
$17.98
Plus Lots More Deals & Free Shipping!
Best Deal Magazines LINK
Deal of the Day – Girl's Life Magazine Just $8.29 for 1 Year!
October 24th Only!

$12.99 | UNFINISHED TURKEY/LEAF MONOGRAM

$9.99 | US Map Digital Water Color Print

$13.99 | Naughty & Nice Personalized Pillow Covers
More cute stuff available today! Low shipping prices!
Head over and find out your pet's Halloween personality and save $1 on Milk-Bone dog treats! You'll also be entered to win a $250 Kroger gift card!
This offer is limited to AK, AZ, CA, CO, ID, KS, MO, MT, NE, NM, NV, OR, UT, WA, WY.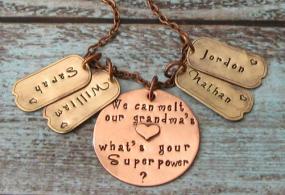 Grandma Superpower Personalized Hand Stamped Necklace – Grandchildren's Name Jewelry
$22.00
*$18.70 after code
Use code 15PINCH to get 15% off Sitewide, no minimum purchase
Valid through 10/31
Winter weather is fast approaching and I have been doing a lot of thinking about getting ready. I've thought about getting my yard and home ready. I've made the lists and shared the lists with our readers. I started thinking about another thing I do every year to get ready for winter weather. I try to think about what would happen if a snow storm was to be significant enough to keep me at home for a couple days. I hate driving on bad roads so I like to make sure I have food items I need and stock up before winter.
I have a lot of emergency supplies. I have 72 hour kits and food storage. I have cans of this and cans of that. Those are the things that we usually think of when we talk about emergency supplies. When I think of being ready to wait out a snow storm or bad roads, I don't usually think of those things. I think more of easy to use, quick things. I think of things that we run out of every few days or things that make life convenient. Here are just of few of the things I stock up before winter.
Shelf stable milk
I know I have many cans of powdered milk in my food storage. I could open a can if I needed to but I just don't want to if I am stuck home for just a day or two. I like to get a few boxes of shelf stable milk to have on hand if needed. If a snow storm hits and I am out of milk, I don't want to make a quick trip to the store because we are out of milk. It's a good stock up before winter item!
Bread
Like the milk, I know I have the supplies I need to make a batch of bread. I could make some if I needed to but it seems so much easier to think about buying extra ahead of time. I grab a couple extra loaves of bread and add them to the freezer. If we run out during a snow storm, there is no quick trip needed in bad weather. If the power goes out temporarily, sandwiches are a good quick meal. It's another good stock up before winter item!
Peanut Butter
This isn't an item that I usually make a quick trip out for when we run out but in the winter I think differently about it. I think it is very handy to make peanut butter sandwiches as a go to snack or meal. It is also one of my kids' favorites. Like the other items peanut butter is something that you can store an extra jar or two of easily. Is there something like this that would be a great go to item for your family? Peanut butter or something similar is another good stock up before winter item!
Easy meals without power
We've talked about having the basics for a few shelf stable meals on hand before. I like to keep them handy for saving money and avoiding buying fast food. In the winter, I add another reason. If the power goes out for just an hour or two, I don't want to break into the food storage or open cans of more long term storage foods. I just think of our favorite easy meals and plan a couple that don't really require power or much cooking to make. I grab all of the needed ingredients and just keep them together on a shelf in the food storage room. It is so easy to save stress later and stock up before winter with a bit of planning ahead of time.
Having those few things gives me peace of mind when a storm hits. Do you have a favorite food item that you keep on hand in case of bad weather? What do you stock up before winter? Let us know! We love to hear from you.
This laugh-out-loud funny and devilish send-up of Ludwig Bemelmans's Madeline is for little monsters everywhere!
Frankenstein: A Monstrous Parody
List Price: $14.99
Save: $4.03 (27%)
$10.96
Eligible for free shipping on $35+ orders or on ANY order with Amazon Prime.
Don't have a Prime membership? Get a one month free trial! Click here for details!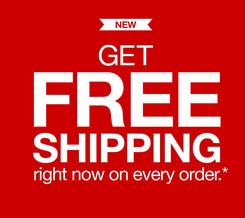 Free Shipping + 5% off with Red Card