Latest Blog Entries
$4.99 for Select Movies on Blu-ray Disc
BestBuy.com LINK
Free Shipping when you spend $35 or more!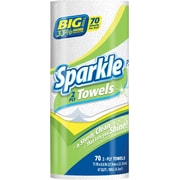 Sparkle 2-Ply, Premium Perforated Roll Towel
70 Sheets/Roll, 30 Rolls/Case
was $29.99
$17.99
FREE Shipping to store!

New at Zulily! BRIO up to 40% off!
BRIO is a Swedish-based company devoted to keeping with the traditions that they were founded upon way back in 1884. BRIO continues to create vintage-inspired wooden toys that have entertained youngsters for decades. Introduce their products to a new generation by checking out this collection!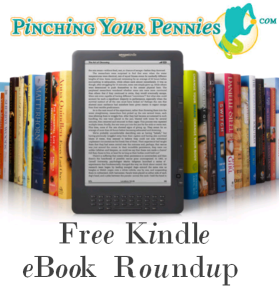 Every day, Amazon offers some great discounted Kindle ebooks. The Kindle Daily Deals have prices ranging from $1.99-$2.99, and they are discounted for one day only. There's also usually a decent selection of Kindle books under a penny as well…
Here are a few Kindle freebies you might be interested in today!
Business & Money
Children's eBooks
Cookbooks, Food & Wine
Crafts, Hobbies, Gardening & Home
Health and Beauty
Mystery, Thriller & Suspense
Paranormal, Sci-fi, & Fantasy
Parenting & Relationships
Religious & Spiritual
Romance
You don't even need a Kindle to be able to read Kindle books. You can read them on your PC, iPhone, iPad
, Blackberry and Android. Just download (for free!) the appropriate application to be able to do that. Amazon changes prices without notice, so make sure to check that the Kindle book you're downloading is still FREE beforehand.
Everyday Tee Dress $19.99 – Available in 4 Colors!
Plus so many more cute deals!
Up to 27% off Select Ladders Today Only!
Deals like this Werner 14 ft. Reach Fiberglass Podium Ladder with 300 lb. Load Capacity Type IA Duty Rating (Comparable to 10 ft. Stepladder) for $185.00
Home Depot Deal of the Day LINK
Available online only, may be available for store pickup.
$5.99 – Over 50 Layering Bracelets!
Make a statement all year long with a Touch of Color Favorite's Layering Bracelet's! With Over 50 styles to choose from and multiple colors, there's one to fit everyone's taste and style!! These bracelets are so fun and unique and look great layered with multiple bracelet's or a watch!
More cute stuff available today! Low shipping prices!
10 Piece Storage All Purpose Container Set – BPA Free
was $19.99
$6.99
Free Shipping!
Plus lots more deals!
Today only Kmart is having some great doorbuster deals on toys! This Doc McStuffins Ambulance is so cute, I wish I had a little one to buy it for.
Kmart has started their Layaway and so if you are thinking of buying one of these for Christmas, it might be a good option for you!
BestChoiceproducts Electronic Piano Keyboard 61 Key Music Key Board Piano With X Stand Heavy Duty
Today Only $94.95
MORE DEALS:
1
2
3
…
3,305
Next »