Latest Blog Entries
40% off + Extra 20% off EVERYTHING! Use code 768 Exp 4/20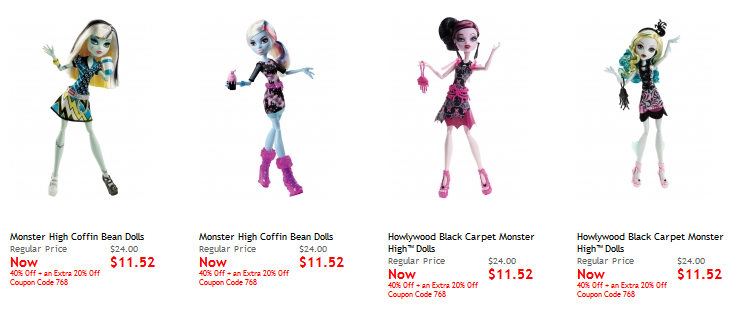 Monster High Dolls
Regular Price $24.00
Now $11.52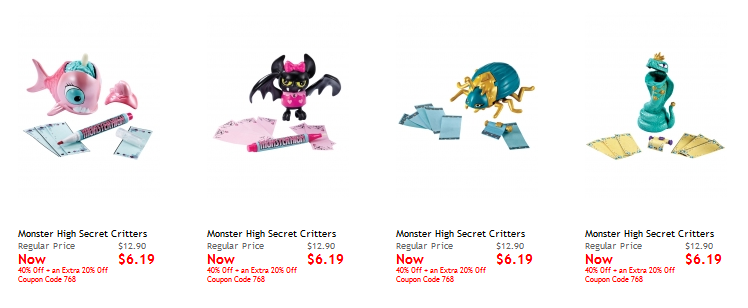 Monster High Secret Critters
Regular Price $12.90
Now $6.19
40% off + Extra 20% off EVERYTHING! Use code 768 Exp 4/20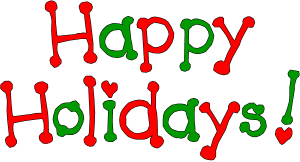 Preparing for the holidays can be a very stressful task to have at hand but thanks to the list of tips below, we're going to make things a little bit easier for you this year. Not only does our advice work well for Christmas but it also works great for Easter, Halloween, and even Thanksgiving. So, with that being said, we hope that you'll take the time to read the list below, share it with your friends, and see how it benefits you this amazing holiday season.
Stay Calm
The first tip that we have for you is to stay calm. This will not only help you make sure that everything goes as planned but it's good for your health as well. The last thing you want to be happening on Christmas day is for your kids to have to come visit you in the hospital just because you got stressed out and had a minor heart attack. Trust on this. Stay calm!
Plan, Plan, Plan
The next tip that we have for you is to plan times three. Yes, you can never do too much planning. If you're planning for Christmas, start in August. Get your shopping out of the way (for the most part) and go ahead and wrap some presents. You could even start at income tax time if you're one of those people that prefer to buy gift cards. They typically don't expire and you'll have your Christmas shopping out of the way in February which rocks!
Ask For Help
The third (but not final) tip that we have for you is to ask for help. If at any point during the holidays you begin to get overwhelmed, ask for help. Even if it's just due to stress for planning your family's 4th of July picnic, don't be afraid to ask for an outside ear. It'll work wonders and we assure you that there will be someone around that is willing to help you.
Look Ahead
Finally, the last tip that we have is this. Look ahead! What do we mean by this? Well, basically, what we mean is this. You should always be looking forward. No, not in a certain direction but looking forward to something. What would your life become if you didn't have anything to look forward to? Exactly! So, by all means, find a reason to look ahead!
And that's all you need to do in order to survive this holiday season. Stay calm, look ahead, plan in advance, and don't be afraid to ask for your help. If you do all of this in conjunction with each other, you'll have no trouble having the best Easter, Christmas, or birthday ever! Yes, we consider birthdays holidays and think that most people should but that's a whole other topic. Now, what are you waiting for? Let's put these tips into action today. If they work out well for you, be sure to stop back by the site and let us know. Thanks!
Great deal on silicone muffin pans! Price will drop in cart as you go to checkout.
Eligible for free shipping on $35+ orders or on ANY order with Amazon Prime.
Don't have a Prime membership? Get a one month free trial! Click here for details!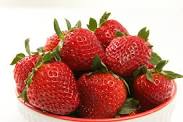 The free strawberries at Target deal just got better with today's Checkout 51 offer! Now you can actually make $.50 when you buy strawberries at Target!
Buy ONE Driscoll's strawberries – $1.50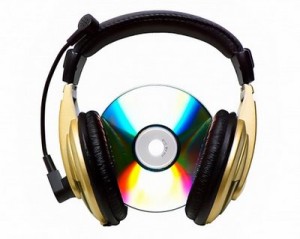 So, you're wanting to know how you can enjoy music for cheap or free even. We have an answer! You see, we absolutely love music of all kinds and there isn't a day that goes by in which we aren't jamming out to something. So, with that being said, we'd like to share our sources with you so you can enjoy just as much music as we do without spending a ton of money on CDs and various subscriptions. Now, are you ready to find out how? Great!
YouTube
The first way that we typically enjoy free or cheap music is via YouTube. We simply go to the site and type in whatever song we are in the mood to listen to. For those of you that are kind of indecisive when it comes to choosing music, just follow the recommendations on the right hand side of the page once you pick your first song. It'll more than likely match you up to other songs by that artist or music that would fall into the same category.
Pandora
No music based list is complete without mentioning Pandora. While they do have a subscription based service, you can get the free service on your phone or tablet. The only downside to that is, advertisements will play after every 5 songs or so. It really isn't a big deal considering the fact that you can pretty much customize your own radio stations and listen to as much music as you want for free. We definitely recommend checking it out.
Radio
We're not trying to be smart with you or anything but the radio in your car is still a good source of free music. Sure, there are a lot of advertisements and it's hard to find stuff that isn't the latest, greatest pop music but it is possible. This is especially true if you listen to music late at night. There will be less advertisements on the radio and better music. Now, if you're into the new, hot music then you will absolutely love jamming to the car radio!
iTunes
While we generally consider iTunes to be expensive, it is still a great way to get good music. If you have an iPod and an extra $25, load it up with some music via iTunes. While there are other ways to put music on iPods other than with iTunes, we aren't going to break any laws or help you do the same. Just add an iTunes gift card to your Christmas or birthday wish list and see what happens. If you don't get one, use a different source.
So, what are you waiting for? A world of free and cheap music awaits you. All that you have to do is go out there and get it. We definitely couldn't live without our music and don't expect you to either. So, with that being said, it's time to get started! Let us know how you do as we'd love to hear how well these sources worked out for. Now, enjoy!
Skylanders SWAP Force Starter Pack
All Platforms!
List Price: $64.99
You Save: $32.50 (50%)
Price: $32.49
Eligible for free shipping on $35+ orders or on ANY order with Amazon Prime.
Don't have a Prime membership? Get a one month free trial! Click here for details!
BOGO 50% off Toys from Target!
To save you time on this busy week you can buy online & pickup in the store!
Get an extra 5% off + free shipping with your Red Card!
Save $5 on a game with code GAME5
Deals like…

$12.79 online price
Angry Birds™ Go! Jenga Trophy Cup Challenge Game Angry Birds offer description
save $5 on a game with code GAME5


Angry Birds in Space Game
$8.59 online price


Angry Birds™ Go Deluxe Multi-Pack
Sale Price $14.39 online price
Reg: Original Price $15.99


Angry Birds Star Wars Telepods Death Star Trench Run Set
Sale Price $14.79 online price
Get an extra 5% off + free shipping with your Red Card!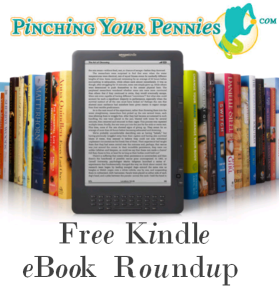 Every day, Amazon offers some great discounted Kindle ebooks. The Kindle Daily Deals have prices ranging from $1.99-$2.99, and they are discounted for one day only. There's also usually a decent selection of Kindle books under a penny as well…
Here are a few Kindle freebies you might be interested in today!
Biographies, History, & Memoirs
Business & Money
Children's eBooks
Cooking, Food & Wine
Crafts, Hobbies, Gardening & Home
Health, Fitness & Dieting
Mystery, Thriller & Suspense
Parenting & Relationships
Religious and Spiritual
Romance
Sports & Outdoors
Teen & Young Adult
You don't even need a Kindle e-reader to be able to read Kindle books. You can read it on your PC, iPhone, iPad
, Blackberry and Android. Just download (for free!) the appropriate application to be able to do that. Amazon changes prices without notice, so make sure to check that the Kindle book you're downloading is still FREE beforehand.