Latest Blog Entries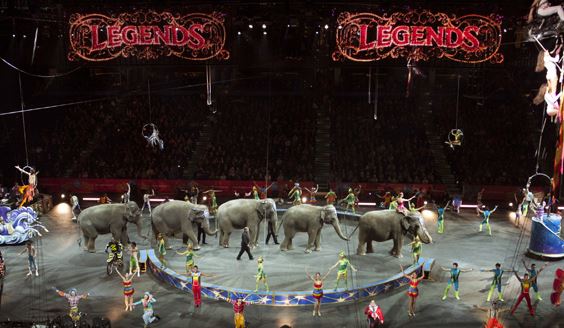 Ringling Bros. and Barnum & Bailey® Presents LEGENDS
Prepare For A Family Experience Of Mythic Proportions With The All-New Show
Coming To Salt Lake City September 24-28
**Debut of New Ringmaster Zone Behind The Curtain VIP Experience**
(Salt Lake City, UT) – Behold the living legends! Children of All Ages will believe in the unbelievable with the all-new circus spectacular, Ringling Bros. and Barnum & Bailey® Presents LEGENDS, coming to Salt Lake City playing the EnergySolutions Arena from Septemeber 24 – 28. 
Iconic Ringling Bros. stars meet fabled mythological creatures at the place where legends live…The Greatest Show on Earth®!  Experience unimaginable family fun, as amazing circus athletes perform awe-inspiring feats of daring, spectacles of strength and thrills of wonder in a celebration of the LEGENDS that have captured imaginations for centuries.  Ringmaster Johnathan Lee Iverson guides Paulo the Legend Seeker on his quest to discover real, living circus legends from around the world…along the way encountering the fantastical Pegasus, a Unicorn and the remarkable Woolly the Mammoth!
Featuring over 100 performers spanning 25 countries plus more than 85 animals from nearly every continent around the world, the Ringling Bros. 144th Edition features several unique acts including:
China National Acrobatic Troupe from Beijing perform several impressive acts including balancing 20 people on two bicycles, fast-paced hoop diving and graceful Diabolo juggling skills
Introducing the Double Trapeze, especially designed for Ringling Bros., with the attempt of four consecutive triple somersaults in a row
Plus additional circus legends highlighted in the show such as Big Cat trainer Alexander Lacey; edge-of-your-seat Cossack Riders equestrian stunts; Globe of Steel motorcycle daredevils; of course no show would be complete without the Ringling Bros. Clown Alley and treasured performing pachyderms!
Debuting this year for the ultimate circus fan, check out the exclusive and intimate fan experience within the Ringmaster Zone.  Access to this VIP area is only available to select ticket holders and offers guests an unprecedented look "behind the curtain" of The Greatest Show On Earth. Fans have the opportunity to walk the Ringling Red Carpet, meet Ringmaster Johnathan Lee Iverson and the stars of the show, step inside the Globe of Steel, take photos on the Ringmaster's float and have an up-close elephant encounter.
Be sure to arrive early to experience the All Access Pre-Show where families can step onto the arena floor to meet our performers, learn circus skills, try on costumes and much more!
WHEN: Wednesday, September 24 – Sunday, September 28
Wednesday, Sept. 24                     7:00 PM
Thursday, Sept. 25                           7:00 PM
Friday, Sept. 26                                 3:00 PM & 7:00 PM
Saturday, Sept. 27                           11:00 AM, 3:00 PM & 7:00 PM
Sunday, Sept. 28                              1:30 PM & 5:30 PM
WHERE:               EnergySolutions Arena – 301 W South Temple, Salt Lake City, UT 84101
TICKETS:               Ticket prices range from $20, $25, $40-$50 (VIP), $50-60 (Premium VIP Floor) and $90-$100 (Ringmaster Zone)  *Prices vary between weekday and weekend shows
Kids tickets available for only $15 each (with discount coupon available at participating Chick-fil-A locations starting Sept.1st ; not valid for Opening Night or VIP/premium seating levels; limit 4 kids tickets per adult ticket purchase)
Discount Opening Night tickets for $15 each (select seating only; not valid on VIP/premium levels)
All seats are reserved; tickets available for purchase online at Smithstix.com, select Smith's Grocery locations, charge by phone at
801-355-SEAT or
800-888-TIXX and in-person at the EnergySolutions Box Office.
Here is a discount  Code: MOM
Discount: $5 0ff
Valid Price Levels: $26 and $20 only
Valid Performances: Thursday 7PM, Friday 3PM and 7PM, Saturday 11AM, Sunday 5:30PM
Valid Outlets: Internet only
New and improved now with 2 speeds (low and high) for all your blending tasks.
Cuisinart CSB-75 Smart Stick 2-Speed 200-Watt Immersion Hand Blender
List Price: $65.00
You Save: $30.05 (46%)
Price: $34.95
Eligible for free shipping on $35+ orders or on ANY order with Amazon Prime.
Don't have a Prime membership? Get a one month free trial!
Click here for details!

Women's Evylinn Shopper
$29.99 reg $39.99
Get 10% Off Regular Priced Merchandise – Use promo code ZZGET10 at checkout.
Get 15% Off Regular Priced Merchandise – Use promo code ZZSAVE15 at checkout.
Free Shipping when you spend $35 or more – you can also choose free ship to store no matter how much you spend
60 Seconds of Winding Provides Approximately 2 Hours of Power.
2pc Wind-Up Flashlight Set
List Price: $32.95
You Save: $21.46 (65%)
Price: $11.49
Eligible for free shipping on $35+ orders or on ANY order with Amazon Prime.
Don't have a Prime membership? Get a one month free trial! Click here for details!
Save up to 25% on Furniture, valid 8/24-8/30
Free Shipping + 5% off with Red Card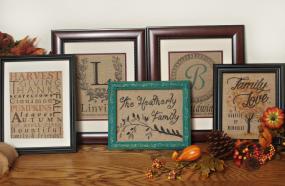 Burlap Wall Art – $11.99
*$10.79 after code!
Use code PINCH10 to get 10% off! Exp 8/31

$50 iTunes Gift Card
Reg : $50.00
Instant Savings : – $7.50
$42.50
Limit 3 per Customer
Free Shipping
Compatible with iTunes for Mac or Windows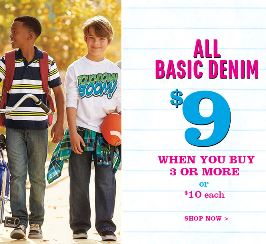 Free Shipping when you spend $75 or more, otherwise it's just $5!