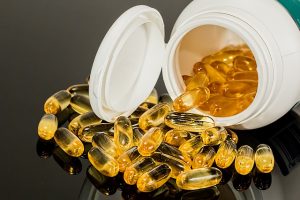 I know that healthcare continues to be top on the list of expenses in life.  The thing is though that there are things that we can do to keep our healthcare expenses lower.  Check out how you can save money on healthcare with these tips:
Go to a dental school for tooth care.  If you are having tooth problems, consider heading to a dental school.  Dental students will work on you for far less money and they have certified dentist/teachers supervisors watching over them.

Go generic.  When you are buying prescriptions, ask for the generic version.  You can save a significant amount of money, by not going name brand.

Get a discount card.  If you don't have dental insurance, you can sign up for a discount card to save a huge percentage off of the typical price.

Audit your bills.  If you have a hospital bill, you should make it a habit to inspect your bills.  Hospitals are big and they sometimes make mistakes. You never know how much you might save just by inspecting it.

Explain your circumstances.  If you are short on cash, tell your doctor or dentist exactly that and they may be able to offer a different option for you that could cost less.

Ask for sample meds.  If you have a prescription that is needed, ask your doctor if they have any samples that you can use.  You may be able to save a little bit of money this way.

Get high dose prescriptions.  Did you know that a high dose prescription often costs the same as the same meds in low dose?  Many times you can simply split these pills in half (make sure you ask your pharmacist though!).
There are lots of other tips out there for saving on your healthcare, you just have to be creative.