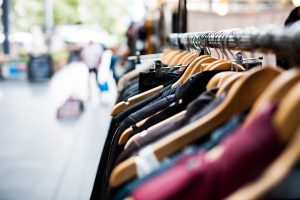 Are you a thrifting enthusiast? So am I. Seriously. I may have been known to overspend a time or two during my thrift store shopping trips in the past. I love finding awesome deals on cute clothes, or home decor. I almost NEVER buy brand new home decor goodies (or clothing either for that matter). I hate spending full price and I hate wasteful shopping. I mean, why shouldn't I enjoy something that someone has finished using? I love it! 
You know what is even better than thrift store shopping though? Thrift store flipping!! Yes, tha's right. As much as I love thrift shopping. I have found that I really love making money off of my thrift store purchases! An added bonus of my newfound love of thrift store flipping is that my husband is all for me thrifting now! He was always fine with me thrift shopping, because he knows how much I love it, but now he is excited when I head out because I am working on ways to make money, not just fill up the house with more good finds. 
My Top Tips for Thrift Shop Flipping
Did you know that there are people out there who make a FULL TIME LIVING by thrift shop flipping? It's true! If you are ready to turn your love for thrifting into a love for flipping, check out my top tips for thrift shop flipping. 
Create a Budget
Whether you are thrifting for fun or for flipping, you need to set a budget. If you are doing this to make a profit, you need to set a budget and stick to it. Keep that budget low enough that you know you can make a profit when you sell. 
Avoid Generic or Store Brand Items
If your goal is to flip clothing, don't bother buying any generic or store brand clothing, no matter how cheap it is. It very rarely sells for a profit at all. Even if you find an article of clothing that is brand new with tags, people are going to pass since they know they can get it cheap themselves brand new at the store. It may seem silly, but trust me on this one. It's a waste of money. 
Download Your Selling Apps on Your Phone
No matter where you are selling (Poshmark, Mercari, OfferUp, FB Marketplace are some of my favorites), you need to download the apps onto your phone and keep your phone with you as you shop. With the apps so easily accessible, you can quickly look up the sales value of the items before you buy.
Have you ever done any thrift store flipping? Tell me your success stories!