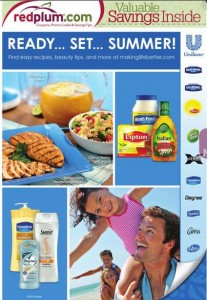 I am seriously so excited about this great news! It was a HUGE surprise when I opened my paper on Sunday and found the Redplum insert in ALL my papers!! I have missed having multiples of this insert!! If you want to order multiples of the Deseret News or Salt Lake Tribune, the amazing $20 per year price is STILL valid!!
Here are the details:
Media One is now allowing us to offer a $20 newspaper subscription deal for 52 weeks!!!
You can get the Deseret News or Salt Lake Tribune for $20 each for 52 weeks!!
That is only $.38 per paper!
Rules:
1. There is a limit of 2 Salt Lake Tribs and 2 Deseret News per household, for a total of 4.
2. Good for either new subscribers or you can add on to your current subscription. (New subscriber hasn't had an active account in the last 30 days.)
3. You will need to pay for your subscription up front.
4. You cannot cancel a current subscription to get this deal.
Fill out THIS FORM.