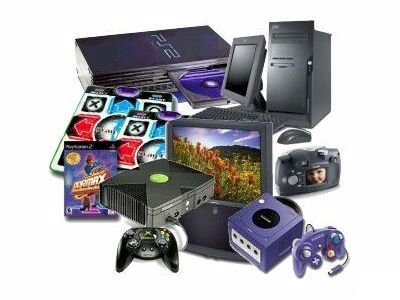 On this post, we're going to be discussing a few ways that you can get some additional benefit out of your old video games and put a little extra money into your pocket. Too often, people simply let their video games pile up and typically, the older they get, the less they are worth. They go from being a new release to a hot seller to an older game and finally, they end up in the $5 bin. Why not make some money off of them before that? If you follow the guidelines below, you can do that and more. Now, go enjoy the list below!
Sell Them Fast
We touched on this above a bit but we're going to touch on it again. The main thing that you'll want to keep in mind when it comes to selling your video games is that the longer you wait, the less money that you'll probably be able to get. You already lose money the second that you walk out of the door with the game so it is important to make sure that you don't lose even more money. Play a game, beat it, and sell it immediately to profit.
Avoid National Chains
When it comes to selling your used video games for cash, you may want to avoid big chain video game stores. Why? Well, because they give you little money and then they turn around and sell the games for 3x as much as they paid you. Why allow that? Sell to local mom and pop video game stores if you have them. You'll get more money, you'll support a small business, and you'll probably enjoy the atmosphere a lot more. Don't you agree?
Bundle Your Games
The next tip that we have for you when it comes to making money off of your old video games is to bundle them up. Why go through all the trouble of selling your games one by one if you have 50 of them to sell? Put them in one big bundle, list it on eBay, and see if it sells. Not only will you get rid of them all at once but you'll also get a nice chunk of cash.
Keep The Case
Finally, the last tip that we have for you is kind of a precaution but nonetheless, it works! When you buy video games, always make sure that you keep the cases to the games. It makes them easier to resell and not having the case drastically drops the value on a game. After all, would you want a movie without the case? We know that we certainly wouldn't!
So, there you have it. This is how you can make a little extra money off of your videos games but also ensure that you are getting the most money out of them. To recap, avoid national chain video game stores, keep the cases to all of your games, bundle them when you go to sell them, and finally, sell them as soon as you beat them. Now, go get it done!