Wowzers… The Target Summer clearance seemed to go super fast this year… or maybe I just haven't been a daily visitor lately.

My store was already hit hard and only had a tiny endcap of Summer stuff left and it was CLEARLY signed at 90% off.
What I found
4 packages of cute napkins for $0.15 each
2 sets of water squirters for $0.59 each
2 2-packs of little bubbles for 0.29 each
1 big bottle of bubbles for $0.49
The bubbles were sort of hidden in that they were misplaced on random endcaps in the store. I recognized the Summer Seasonal packaging and grabbed them…
Speaking of the packaging… This is what you want to watch for..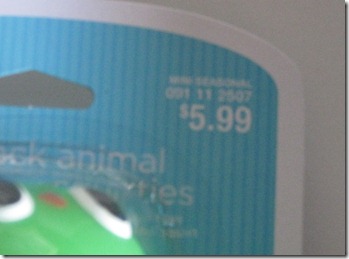 It should say Mini Seasonal with a price… that is the biggest clue. Then Scan, Scan, Scan!!
Have you found any great summer clearance recently?