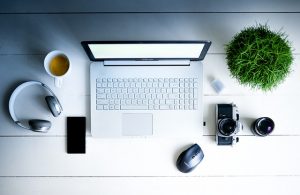 Are you struggling with productivity?  As a work at home mom (WAHM) I absolutely understand this struggle. For me, it is hard to be productive when I have so many things pulling me in different directions.  
Don't worry, my friend!  There are things that can help us develop our productivity skills better and help us to be more successful in our day to day lives.  
5 Tips for Learning How to Be More Productive
If you are ready to start gettting stuff done, you can do it!  You just need to be ready to make a change and oh my goodness, what a change it will make. Becoming more productive in life can drastically alter many things that you do!  Here we go, here are my top 5 Tips for Learning How to Be More Productive.
Keep a calendar – Keeping a calendar is an imperative step in increasing your productivity.  You need to know what you have coming in order to know how to dedicate your time. 

Write out a list – A to-do list has been a game changer for me in increasing my productivity. I tried a to-do list app on my phone, it really did nothing for me. So I literally keep a notebook of paper with me all day and in the morning I write down my to-do list for that day.  Being able to strike though the jobs done helps to motivate me to get more accomplished.

Be realistic – C'mon, you aren't a superhero.  Be realistic with the stuff that you can actually accomplish in one day.  I'm not saying don't push yourself (definitely push yourself!) I'm just saying, recognize that there are only 24 hours in a day.  

Focus on the positive – If you sit down and think negative thoughts about what you need to accomplish (example "this task is too difficult" or, "I probably won't get them done so why even try"), you aren't going to go very far.  Try to brush the negative thoughts aside, they are going to destroy your productivity.