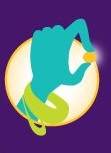 A Quick Guide on How to Save Money
It's time to save a lot of dollars with patience and determination. Cutting down costs is never an easy task, but it's definitely accomplishable. If you already think about saving money, you are on the right path. You have actually made the first step…now it's time to act.
The following pieces of advice can help you save a lot of money in time. The results can be noticed from the start, but you will manage to save money after a couple of months or so. But the effort is worth it. All you need is a goal, a purpose. That will be the fuel that will keep you on track. You want to save money to get your kids through college, to buy a new house or a new car or to go abroad. Whatever your reasons, stay committed to your dreams.
Be Eco-Friendly
Sustainable designs are really popular for several reasons: they are environmentally friendly, they consume less energy and the bills are significantly cheaper.
What's Useless?
Ask yourself a simple question "what's useless?" Have you stopped watching cable TV for some time now? If the answer is yes then cancel the subscription if you don't think you'll be watching TV anytime soon. Switch the lights off when you're not in the room etc.
Just DIY
If you have always been picky, you'll understand the appeal of any Do-it-yourself project. Sometimes you want a particular thing but you can't find it anywhere. It's time to take matters into your own hands and engage in a DIY project. You can follow some step by step tutorials that will really help you out. Choosing the materials and fabrics that you like will always help you come up with something unique and less expensive. You'll cut some major costs by choosing DIY projects.
Cooking
Cooking may seem tiresome at times, but it's recommended. You will eat a home cooked meal that's healthy for your body. You can also ask your family or friends to help you out. It's a fun way to socialize, you gotta admit it. And it's also a fantastic tip to save a lot of money. Instead of constantly dining out and spending too much money.
The Shopping List
Keep the products on your shopping list to a minimal. Try cooking different meals and don't give in to junk food. Buy enough food to keep everybody happy, but stick to smaller portions. Otherwise you end up throwing a lot of food away. It often happens to most of us.
Make Use of Everything that You Own
Interior design can be a thing. If you like DIY projects you can organize your space better and maximize it. Get rid of useless items and obsolete elements of décor. And if you really need to buy something, stick to essential items. If you also have a garden, consider yourself lucky. You can grow fruits and vegetables and enjoy eating healthy products while saving a lot of money in the process.