< !DOCTYPE html>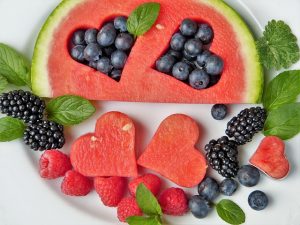 I know that talking about ways that you can save money on groceries can seem pretty repetitive, but there is a reason why we talk about it all the time. Saving money on groceries can save you a lot of money all year long! In case you need a refresher, here are some of the best tips for saving money on groceries that you can follow to make a huge difference in your family's budget!
Meal plan. Yeah, I know you have heard this one before, but it is true!! Meal planning is key when it comes to saving money on your family's grocery budget! This is for several reasons, but most of all when your meal is already planned for you, you are less likely to stray off of your budget and go to a restaurant or buy last minute items.

Plan your meals around sales. Take a look at your weekly circular and plan those meals around what's on sale!

Plan your meals based on what's in your pantry. Before you head out shopping or look at the sales ads be sure to see what you already have in stock. You may not have to do too much shopping as it is.

Clip Coupons. Get out those scissors and start clipping coupons to save money when you head out shopping.

Rice and beans and beans and rice. It's not hard to make budget friendly meals, just be sure to choose budget friendly options.

Shop farm stands. If you have any farm stands local to you, be sure and stop by to see how much you can save. Plus side, it's healthier!

Garden. You can grow your own food to save a substantial amount of money.
Have no fear my friends, you really can save money at the grocery store and at your kitchen table! You've got this!