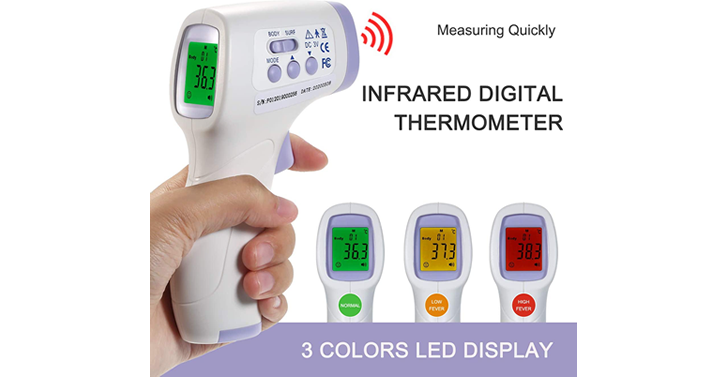 Need to safely take the temperature of your family members? Worried about oral thermometers and the potential to spread germs? How about a non-contact digital infrared mini thermometer? Check out this awesome digital infrared thermometer – it even has a 3 colored back-lit LED display so you can see results in the dark! It may not arrive until August but I am getting one to use fresh for Back to School – taking temps is going to be a daily thing for school activities. Having an extra to keep handy will make things easier!
Get on over to Amazon and get this Digital Infrared Forehead Thermometer for just $19.99!
You get free shipping on your order too!