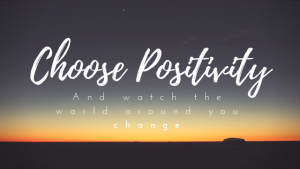 Viruses, pandemics, and yikes, OH MY! Am I the only one lately that's looking for the silver lining and ways to stay positive during this coronavirus pandemic?
It's getting so much easier day by day, though, at least for me. As each day passes, I'm finding myself enjoying the little things more and staying relatively upbeat, despite all of the craziness in the world right now.
Need a little help? Here are a few ways you and your family can stay positive during the coronavirus pandemic.
Unplug From Social Media
There's one thing I've noticed on my social media accounts lately. Almost everything has something to do with the coronavirus pandemic, COVID-19, or the politics behind it. Users share, share, share, all day, every day. I get it. Many of us are stuck inside right now, away from work and school. We have way more free time on our hands these days, due to community and state mandated shutdowns, so it's only natural that we're turning to social media to fill our time.
This may not be the wisest way to fill your days, however. With all of the frightening and misleading information ripping through social media these days, it might be a good time to unplug a little. Limit your time on social media to just a short time each day. Be sure to only get your information from accounts like the CDC, legitimate news sources, and municipality pages. Scroll past negative posts, and don't believe everything you read. If you find yourself getting anxious or upset while on social media, that's a good indicator that it's time to set it down and unplug for a while. In some cases, you may want to consider unfollowing or unfriending certain people, pages, and groups. If you need help breaking away, there are also tons of awesome apps to help limit your screen time in Google Play and the Apple App Store.
Switch Off the News
It's only natural to want to be as informed as possible during the coronavirus pandemic. While it's important to stay informed in local, national, and world, news, it's also important to not obsess over the news.
So, turn off the television, switch off your news apps, or do whatever you can to make sure you aren't being constantly inundated with news stories. Seeing all of the negative news from across the country and globe will make it almost impossible to stay positive during the coronavirus pandemic. Instead, give yourself a few small windows of time during the day to catch up on current events. Check out reputable news sources while enjoying your morning coffee and later while relaxing after dinner, for instance.
Remember the Bad Times
This seems like backwards advice, right? But, hear me out. Think back to some of the worst times in your life. Now, think about how much you've persevered and overcome over the years. This coronavirus pandemic is no different!
Keep reminding yourself that you are strong, and you will overcome adversity yet again! Remember that you are not alone in this. We are not alone. Once again, we will rise up and carry on. And, I truly believe, we'll come out on the other side of this stronger than ever.
Get Outside
The kiddos aren't in school, and many of you are home from work. Now is a great time to get outside and get some fresh air! This is especially true, if you live in a warmer region right now. Go for walks with the family, get back to nature and go hiking, launch the kayaks! Just get outside and get moving. Or, just sit by a stream or in the woods and meditate to the soothing sounds of nature. Not only is it something to do, studies have shown that nature and exercise can actually elevate your mood.
What if your state or community has issued a "stay at home" order, though? Many areas, like California and New York state, consider leaving your home for exercise outdoors an exception to the "stay at home" orders, as long as no one in your household is exhibiting symptoms of COVID-19. Just be sure to keep your distance from other nature buffs, and stick to "solitary" activities, such as hiking. Even if you don't want to or can't go out in public, it doesn't mean you can't enjoy the outdoors. Why not fire up the grill, brush off the fire pit, and have a small family get together in the backyard?
Support Your Local Mom and Pops
So many non-essential businesses have been shut down around the country. In many states, however, some businesses, are allowed to remain open under certain circumstances. Restaurants, for instance, are allowed to offer food and drinks for takeout or delivery only. Even restaurants that have never offered delivery services before are making provisions to do so now. Many establishments will are also implementing a "no contact" delivery system by leaving orders on customers' porches.
Since many of these businesses and their employees are nearing a financial crisis, supporting local businesses and their employees crucial right now. This is a great time to grab those burgers, pizzas, or wings you've been craving from your locally owned restaurants and pubs. Don't forget to tip your servers and delivery drivers as well, since many of these employees rely on tips for a large chunk of their income. If splurging just isn't in your budget right now, you can also help local small businesses by sharing social media posts to spread the word.
Lend a Helping Hand
One of the best ways to stay positive during the coronavirus pandemic—or any crisis—is by lending a helping hand. One of the things that gives me hope and keeps me going during all of this craziness is watching how people have come together and helped one another in the face of adversity. In my community alone, I've seen neighbors helping neighbors and strangers helping strangers, even if it's just some kind words of encouragement.
There are so many ways to help others during this difficult time. Consider donating food or supplies to those in need, for instance. If you have more time on your hands lately, you can also donate your time to help deliver groceries to the elderly or others at risk, or offer to babysit for those who are still working. Members of our community have even started a Facebook Group to help connect those willing to help and those who need help. Members of the group also work hard to keep the community updated and educated with the latest news of the COVID-19 pandemic from reputable sources, such as the CDC, WHO, and the local municipality. Getting involved and lending a hand to those in need is a great way to take your mind off of things and stay positive during the current pandemic!
Relax and Reconnect
At the end of the day, surrounding yourself with a great support system is the best way to stay positive during the coronavirus pandemic! This is the perfect time to slow down a little, relax, and reconnect with loved ones. Gone are the days of hectic schedules and constant running around town.
For the first time in a long time, some of us now have a plethora of extra time on our hands. What better way to spend this time than to reconnect with the people you love? Sit and have meals with the kiddos, enjoy a movie night or game night, or call elderly loved ones to catch up. Try to keep conversations lighthearted and positive, and take a little time to enjoy each other's company. If everyone is spread out and stuck in the house, creating a Private Facebook Family page is a great way to stay in touch and share pictures, news, and well wishes.
As daunting as it seems, staying positive during the coronavirus pandemic is a very achievable goal! Drop us a comment below and let us know how you and your loved ones are staying upbeat!