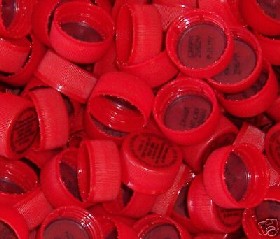 HOT! HOT! FREEBIE through MyCokeRewards…
Only takes a few minutes, but well worth it. Whether you like Coke or not, you'll want to take a few minutes to sign up for this freebie through MyCokeRewards!
::Log in to MyCokeRewards (or sign up (account is free)).
*Click on the "Pick Up Points" tab
*Click on the "Get 25 Points" tab next to the T.G.I. Friday's logo.
*Sign up for the "Give Me More Stripes" program.
*Once you've signed up, you'll receive an email confirmation with a code that is good for 25 MyCokeReward points. Add these to your account and then you can choose to redeem them immediately for a FREE 20 oz. Coke, 18.5 oz. Dasani Essence, 32 oz. Powerade, or 20 oz. Minute Maid.