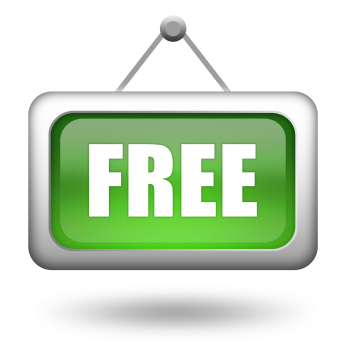 7 Day Free Gym Membership Pass for 24Hour Fitness. Click Here
Click the "Like" button on the Pilot Travel Center Facebook Page to print a coupon good for a free 44-oz. Fountain Drink at any participating Pilot or Flying J Travel Centers.
Sporcle (trivia game) Was $1.99 Now FREE Link to Free Android App Promo @ Amazon.com
Free Discovery Health CME DVDs
Free BIC Pen Sample – The first 130 each hour from 10AM-8PM eastern between now and August 30 will get one.
Free Copy of The Inconvenient Truth Behind Waiting for Superman DVD
SPIN Magazine is offering a FREE download of 20 Years of Lollapalooza on iTunes. Free Download! 20 Years of Lollapalooza
Free Huggies Diapers Snug and Dry Sample for Sam's Club Members
Free Toilet Paper Roll Cover from Cottonelle Use a UPC code from any qualifying 12 pack or larger of Cottonelle Clean Care Toilet Paper (OR Enter code: 3600013396 ) to get your Roll Cover free.
FREE Ultimate Alarm Clock – With Instant Light iPhone App
FREE Vector Conflict: The Siege iPhone App
FREE Island Empire(Deluxe) iPhone App
FREE abc Notes – FREE ToDo & Sticky Note Application iPhone App
FREE Stylish Sprint iPhone App
FREE Funny Ringtones iPhone App
FREE Who Is Faster! iPhone App
FREE Smelly Cat – A Pet Love Story! iPhone App
FREE HTML Usage Basic iPhone App
FREE Epic Fail Plus iPhone App
FREE Stamp Art Fever PRO iPhone App
FREE WWE Magazine UK iPhone App
FREE MusicSkinForiPad iPad App
FREE iPharmacy Pro – The Drug and Medication Guide iPad App
FREE Toddlers' alphabets & numbers iPad App