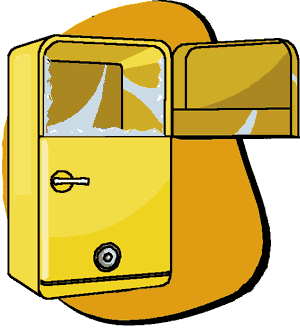 If it's plugged in, you're paying it! Make it work for you!
A freezer set at 0 degrees essentially stops time.
Got a bunch of leftovers you know you won't get to before they spoil? Package up some meal sized portions and put them in the freezer. You just made your very own frozen dinners that you already know you love.
Have a bunch of random veggies with no immediate purpose? Chop them up and start a "soup" collection. Put them in a bowl and add to the bowl as time goes on. When the bowl is full, toss the veggies in a pot of broth and make some comforting soup.
You can do the same with leftover meats. Collect them and turn them into a whole new meal when the bowl is full. A casserole? Soup? It's up to you!
If you have a busy schedule, an upcoming surgery or new baby on the way, prepare meals that can be frozen. Thaw and reheat when needed.
One of the best ways to use your freezer is to stock up on meats when the prices are perfect and enjoy them long after the sale ends.
Here's a chart from the USDA of recommended storage times for meat. These are only for QUALITY purposes. The meat will stay SAFE indefinitely if kept at 0 degrees.
Bacon & Sausage 1-2 months
Uncooked roasts or steaks 4-12 months
Uncooked ground meat 3-4 months
Cooked meat 2-3 months
Poultry, whole, uncooked 12 months
Poultry, parts, uncooked 9 months
Cooked poultry 4 months
Wild game, uncooked 8-12 months
How's your freezer earning it's pay at your house?