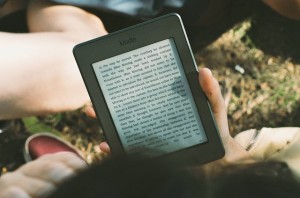 Amazon is a money saver's best friend.  There are many really great reasons why you should love Amazon if you love to save money.  
Here are 6 Reasons that We Love Shopping at Amazon:
FREE Shipping.   When shopping Amazon, you can get free shipping in several ways.  
You can sign up for a Prime membership and get FREE 2 Day Shipping.

Purchases of $49 or more automatically qualify for free shipping.

Additionally, items that you purchase via their Subscribe and Save program come with free shipping and

lastly, there are many items that you can find on Amazon that come with free shipping (these are often from 3rd party sellers)
Low Prices.  Amazon often has super low prices on your favorite items and sometimes their prices simply cannot be beat.  Oftentimes when you see another retailer drop their prices on an item, Amazon has dropped their price as well.
Subscribe & Save.  We touched on this one earlier when we were discussing shipping, but Amazon's Subscribe and Save option is a great one for household goods and groceries that you buy often.  S&S offers get an automatic 5% discount and sometimes coupons that are given solely to S&S purchases.  You can set an interval in which the item gets sent out to you or you can cancel your subscription immediately after your item ships.  Your choice!
Amazon Family and Diaper Deals.  Amazon is one of the cheapest places that you can find diapers.  Amazon Prime members are automatically qualified to sign up for Amazon Family (if you are a caregiver) which gives you an additional 20% discount on diaper orders.  This deal alone can save hundreds of dollars per year for families with young children.
Customer Service.  Amazon has great customer service and are great to work with in the event of returns..  I have had to return just a couple of things throughout my time as a customer and they always send you a pre-paid label for returns and as soon as your label is scanned by the shipping service, Amazon processes your return.   
 Kindle.  What is not to love about Amazon Kindle?  If you love books, you will love Kindle.  As you have probably seen here on Freebies2Deals, Amazon often offers free Kindle books!