One of PYP's newest and most rapidly growing features is the Financial Support Group forum, affectionately called the FSG. In the FSG, members share their money struggles, goals, ambitions, and successes. Here's how to find the FSG forum:
1. From the front (or any) page in PYP, click on the "forums" link. You can see it below circled in red.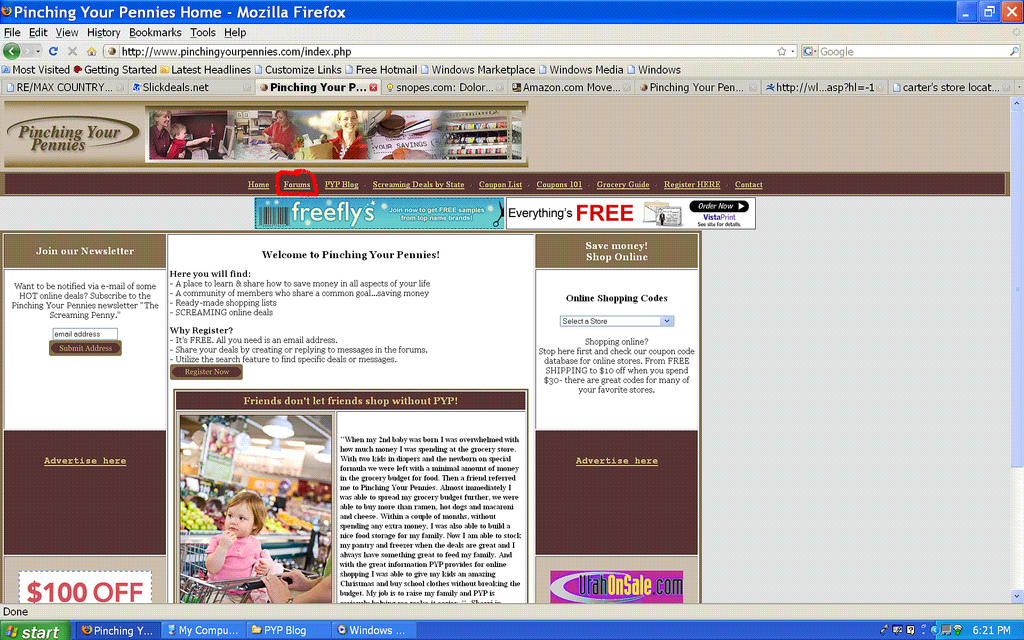 2. Once you're in the forums page, scroll down to where you see the One Penny at a Time forum. Click the link, which is circled in red on the screen shot below.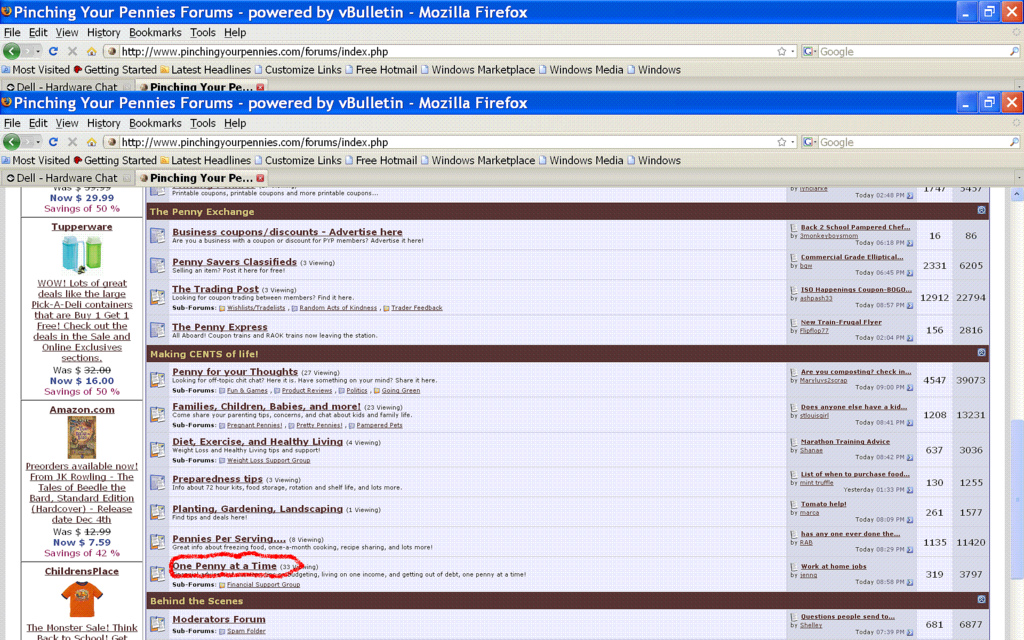 3. From here, you have two options. If you're new to PYP or you haven't posted much, click the "new post" button to explain your situation, ask for advice, or tell your story. Please note that posts within this forum are publicly viewable, which means that they can be seen by anyone on the Internet. This is a wonderful place for people who are beginning to turn their finances around to start. You'll be flooded with encouragement and great advice immediately.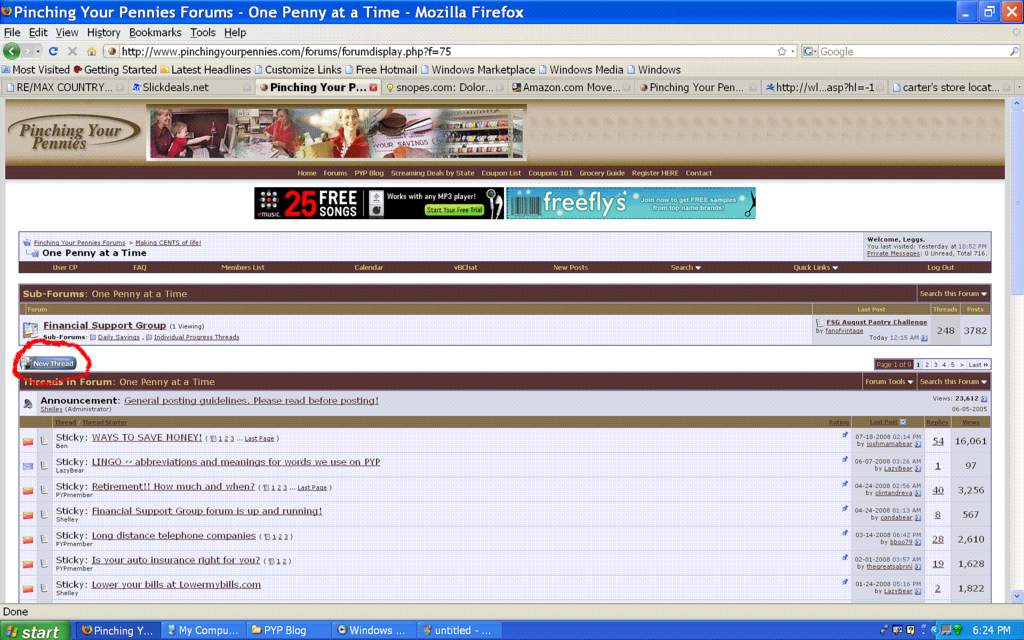 4. Once you've made around twenty posts on PYP or in the One Penny at a Time forum, you can ask for the password by sending a private message to Dori. (This is just a small precaution to prevent trolls and spammers from reading details about our members' financial lives.) After that, you can click on the Financial Support Group forum and enter the password. Voila! You've just entered the FSG family, a place where incredible things happen in our members' financial lives!