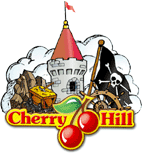 In addition to the already low CityDeals price, can get an additional 10% off by using coupon code JULY4 at checkout. You can even pick up your passes at CityDeals for use now!
Cherry Hill $24 Combo Pass
Introductory offer – limit 1 per household
List Price: $24.00
Your Price: $12.00
Save 50%
Cowabunga Bay Adult All Day Pass – Buy 1 Get 1 Free
List Price: $47.00
Your Price: $23.50
Save 50%
That's *2* passes for $23.50!
Seven Peaks Water Park Full Day Pass
One Full Day Pass
List Price: $23.37
Your Price: $15.00
Save 36%