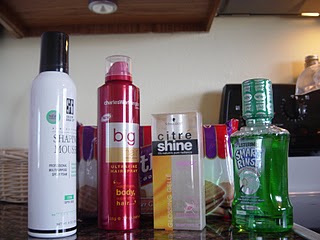 Rite Aid rebates really are a beautiful thing (no pun intended!).
I spent $17.96 plus tax and will get back $17.96 at the end of the month!
Rite Aid rebates really are EASY!!! Did I mention that next week's ad has a HUGE moneymaker??!!
Did anyone else notice the Mother's Cookies hiding in the back?? They were on clearance and I got them for a nickel. Note to self: these are for snacks and school lunches for the kids. DO NOT OPEN AND EAT HALF THE BAG YOURSELF!