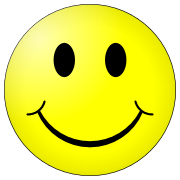 I remember when my local SuperWalMart first opened. It was a beautiful thing, all the lowest prices, right in one place! Below many items on the shelf would be a tag saying "we've pricematched this item for you!" They had already done the work for me, lowering the price on items to match the sale price of a local competitor. Does it get any better than that? I was convinced I'd be a loyal WalMart shopper forever. A few months down the road, I noticed there were fewer shelf tags. A few months after that, they had completely vanished. I had to either remember to pricematch at checkout, or pay the higher price. Higher price? Yes, WalMart had the higher price. Their slogan, "Always Low Prices—Always," and their pricematching policy seem to contradict each other. If they have the lowest prices in town, why would I need to pricematch?
"Automatic pricematching," unfortunately a temporary maneuver at my WalMart, was a brilliant strategy to win price-conscious customers. By the time the "honeymoon phase" was over, many shoppers were in the habit of shopping at WalMart, blissfully ignorant to the fact that they were no longer getting the lowest prices.
At some point, I realized that it was costing me more to shop at WalMart. They drew me in with the promise of low prices, always, and then slowly made those low prices disappear. They now make those low prices available only to those willing to browse the competitor's ads and pricematch the items. They probably count on the fact that busy families don't have time to compare prices from grocery store ads and make a list of items to pricematch before trekking to the store.
I soon discovered that I could save money by shopping the sales at other local grocers. I participated in double coupon promotions, shopped case lot sales and 10 for $10 sales, and used store coupons. By shopping smarter, I was able to spend less. I was also surprised to find that shopping at other stores required less time than shopping at WalMart. Because SuperWalMart stores are larger than many shopping malls, and commonly needed items are strategically placed on opposite ends of the store, a trip to WalMart can take a considerable amount of time. Factor in a long wait at the checkout, and you can easily blow an afternoon.
I was happy to discover other benefits to shopping local and regional stores as well…….. better customer service, fresh local produce, from-scratch bakeries, community support programs, and of course the economic benefits of supporting local retailers.
Why is it important to support the local stores? If WalMart becomes the only game in town, shoppers will pay in the end. I compare this to looking for gas at an interstate exit. If you get off the interstate and there are two gas stations, they will compete for customers and the prices will stay in check. If you drive further down the interstate where there is only one exit for miles, and only one gas station at this exit, they can charge what they want and drivers in need of gas will have to pay it.
Am I suggesting that no one shop at WalMart? No. I'm just suggesting that before we shop exclusively at WalMart, we consider the possible consequences. Competition is a good thing and benefits us all in the form of lower prices. If everyone shops exclusively at Walmart, the end result will be higher prices and fewer choices. It we want to continue to have choices in where and what we buy, and how much we pay for it, we need to make an effort to shop our local stores. If there are 5 or 6 items from one local store that you plan to pricematch at WalMart, consider just going to that local store instead. Don't make a habit of automatically pricematching everything at WalMart without thinking about the possible long term consequences. If the driving distance, price, and all other factors are equal, consider supporting other local stores. If all factors are not equal and it will just plain save you money to shop at WalMart, then by all means, shop at WalMart. Most families can't afford to pay higher prices, just to keep competition in the local economy. The good news is, they don't have to.
By shopping smarter, we can all save money, and also encourage healthy competition in our area. The secret to smart shopping is to make a list of the best priced items in a store before you go, gather any coupons you need, and stick to your list. When an item is at its lowest price, (lower than Walmart!) don't just buy one or two. Buy as many as your family can use in 3-6 months, depending on the shelf life of the item. Stores encourage buying multiple items, evident in the 10 for $10 and even 20 for $10 sales that are becoming more and more popular. By buying a case or more, you can avoid paying full price for that item for a long while.
PinchingYourPennies.com can help you make your grocery lists, easily locate coupons to save you even more, and make you aware of great sales and in-store specials that you would have otherwise missed. PYP contains detailed lists for each store, letting shoppers know where to find the hot deals for the week, with or without coupons. Some sale prices can be combined with coupons from your Sunday paper to get items free or dirt cheap. Significant savings can come from using grocery coupons, and PinchingYourPennies.com can show you how easy it is to use coupons to your advantage. A team of "professional" bargain shoppers maintain this website, and offer their services free of charge. These bargain shoppers take saving money seriously, and can tell you that WalMart isn't always the cheapest place in town. Where you shop is a personal decision, but it's nice to know that we still have choices, and that shopping stores other than WalMart doesn't have to blow the budget.